We leave Akita on the west coast of Honshu and now head into the mountains. We have to leave the west coast and cross over to the east coast where we want to take the ferry to Hokkaido at Cape Oma.
We have already spend two nights in Akita and now keep moving forward slowly. No matter how relaxing and easy Japan is, the spirit of the first year of our journey doesn't seem to come back and we think a lot about how and if we want to continue at all.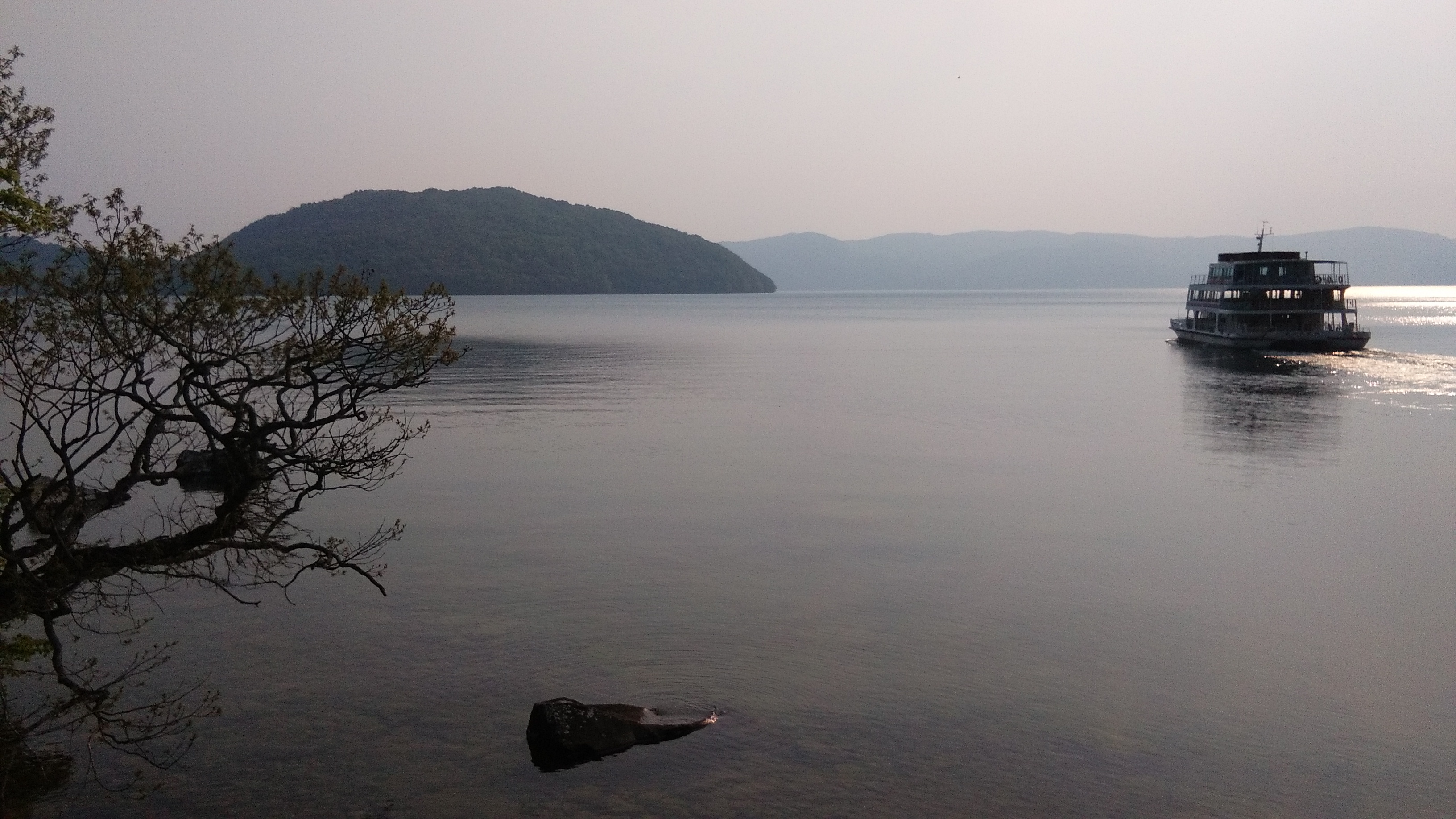 South East Asia was very hot and thinking about Mexico, Belize, Guatemala, Honduras….cycling in the same heat – additionally during rainy season – is something we are not really looking forward to.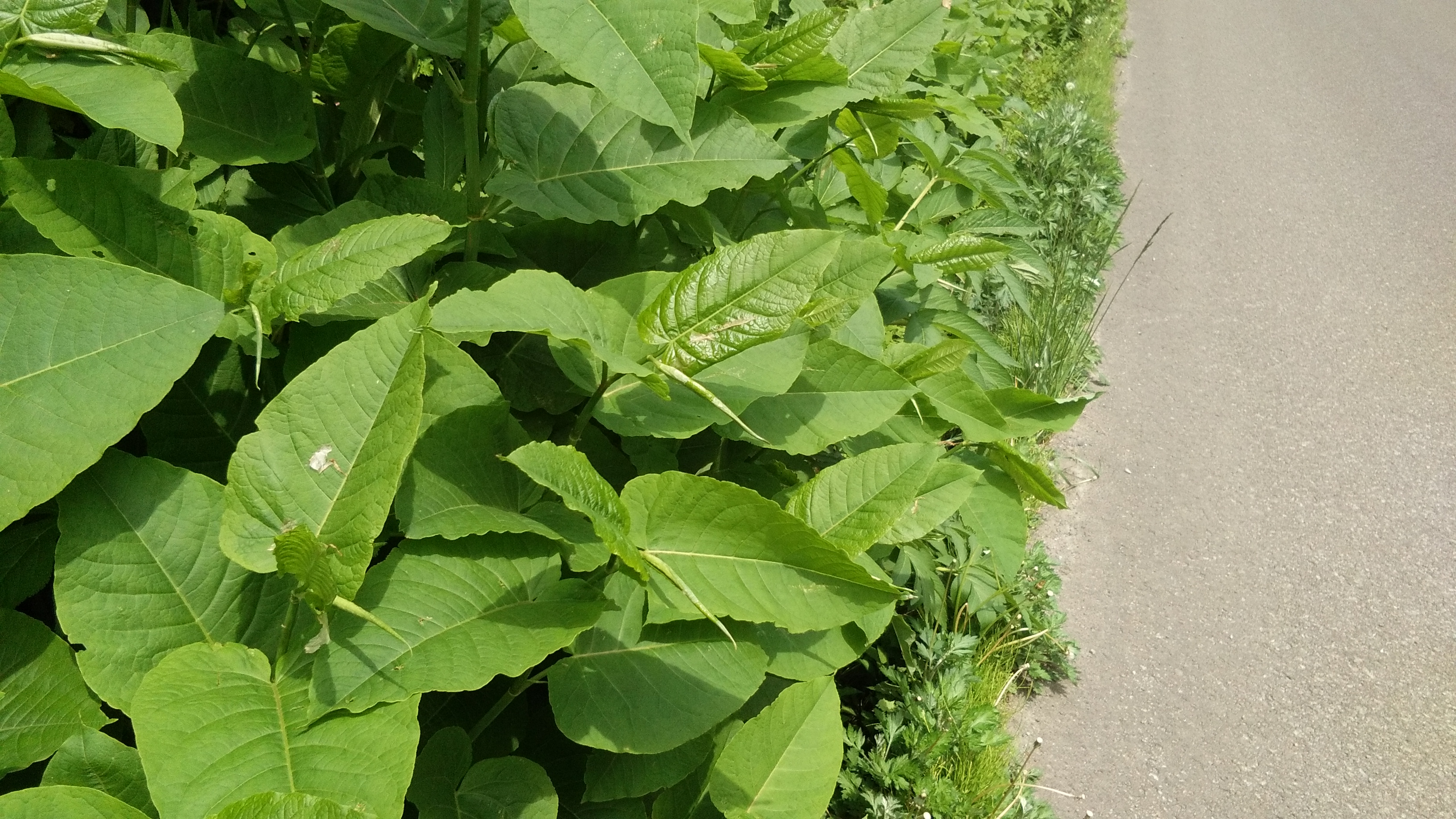 We think about alternatives. Crossing the USA or just fly down to Chile to do Patagonia comes to mind. But we soon realize, that the problem actually lies much deeper. This journey has already been long and to an extend also exhausting beyond what we can compensate while traveling. Starting a new journey on another continent feels like ordering a Saumagen after you have just finished your Schweinshaxn. We are full, it makes no sense. No matter how great all these countries would have been.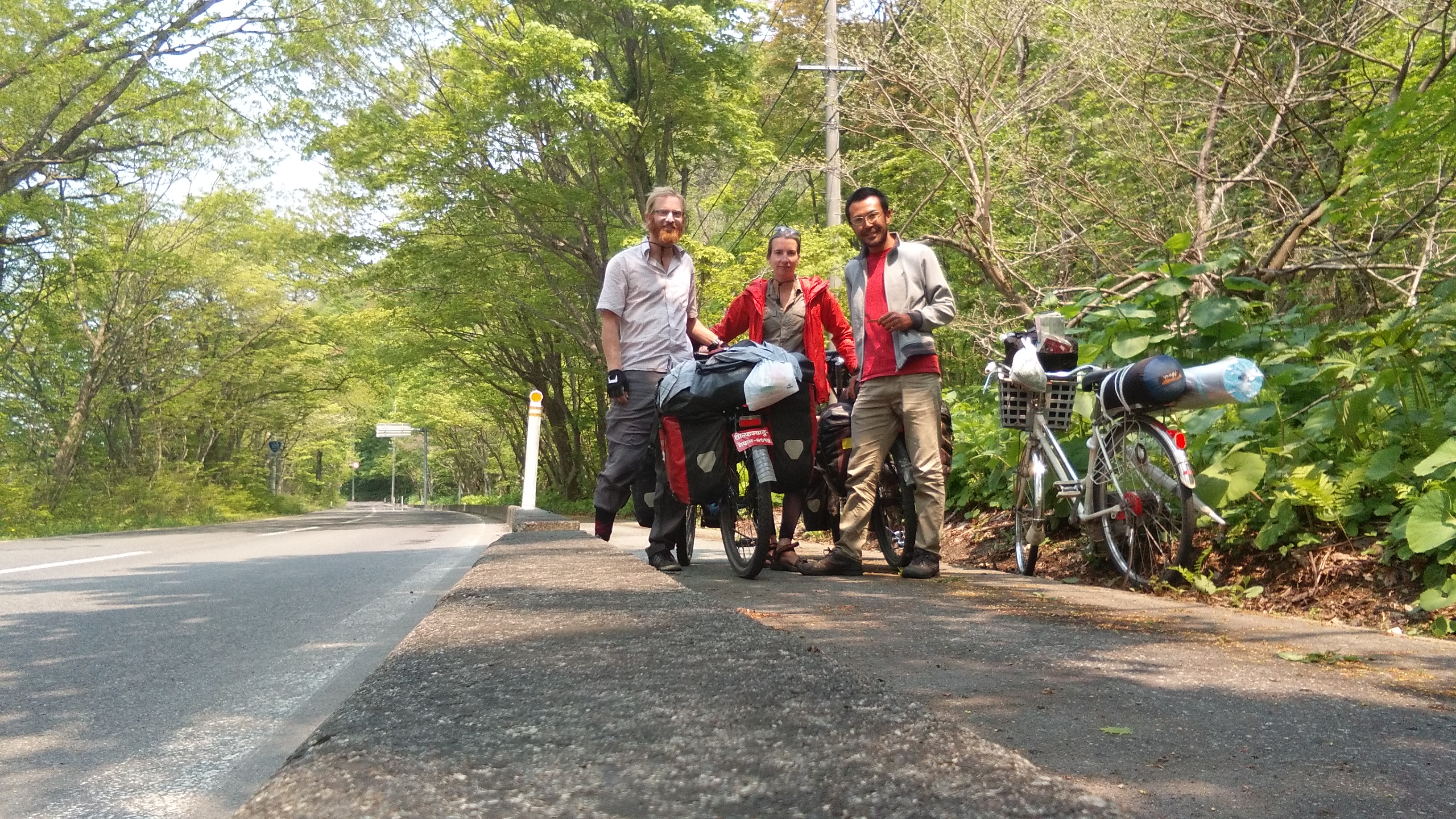 We long for a break at least. We consider staying in Japan for the winter but it seems difficult and expensive. Soon China becomes an option, too, since it is easy to get a job there, which in turn makes it easy to stay for the long winter.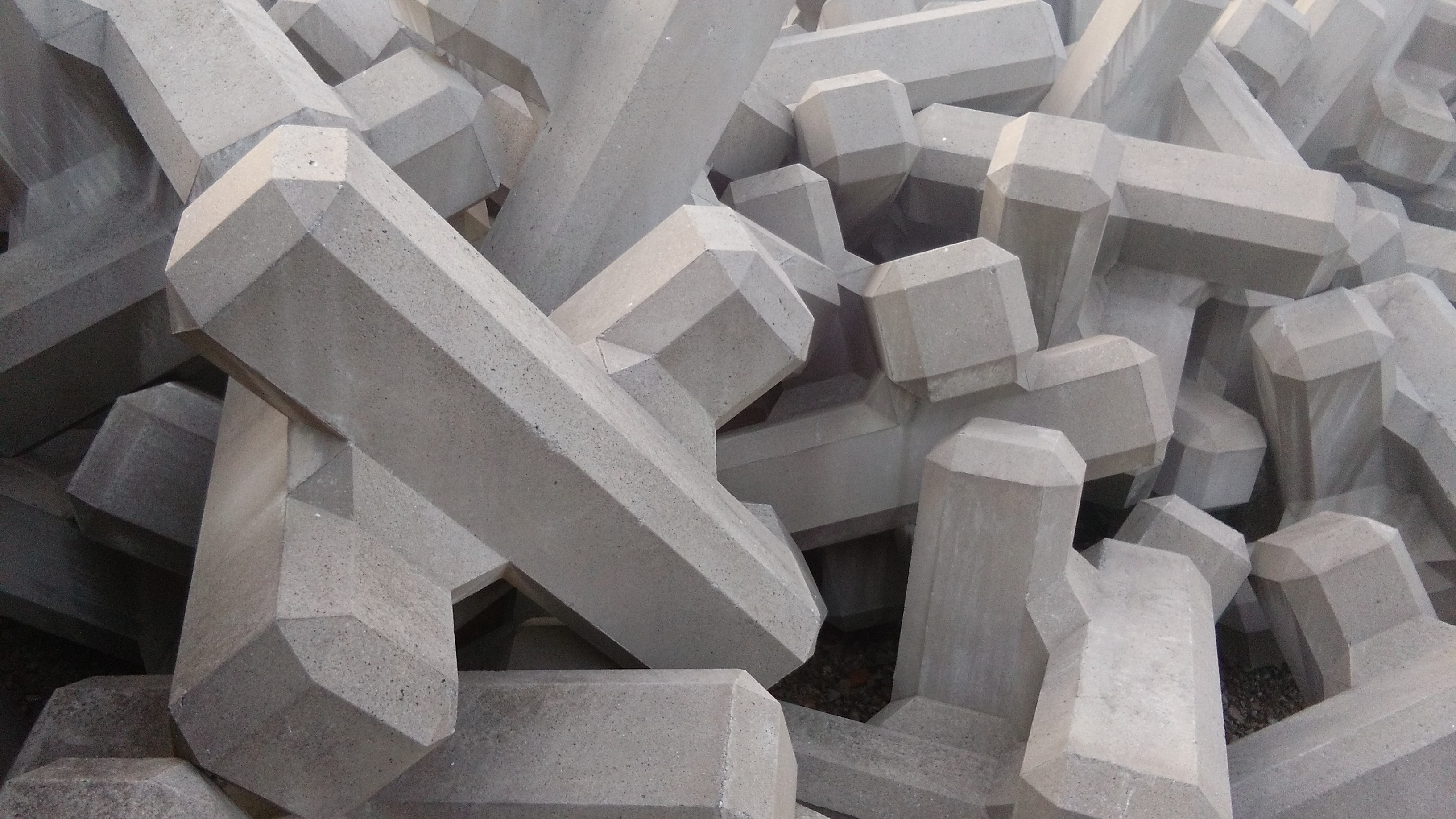 But Cora cannot imagine living in China for such a long time and of course it is not sure if we manage to keep our motivation until spring. Soon she decides to accompany me up to Seoul, from where we originally wanted to fly to Mexico. Then she will take a plane to Germany.
I think about my options. I check visa conditions for a possible return route through China, Mongolia and Russia. Difficult but doable. I also consider crossing to the US at the Bering Strait until I realize, that 5000 km of roads are still missing up there. I just tried to avoid another flight. But I found out, that Russia actually plans to build a bridge connecting Russia with Alaska.
We finally arrive in Hokkaido and enjoy the extraordinary landscape. Volcanoes, lakes, dense forest and a cool climate. At least we can now concentrate each on our own plans.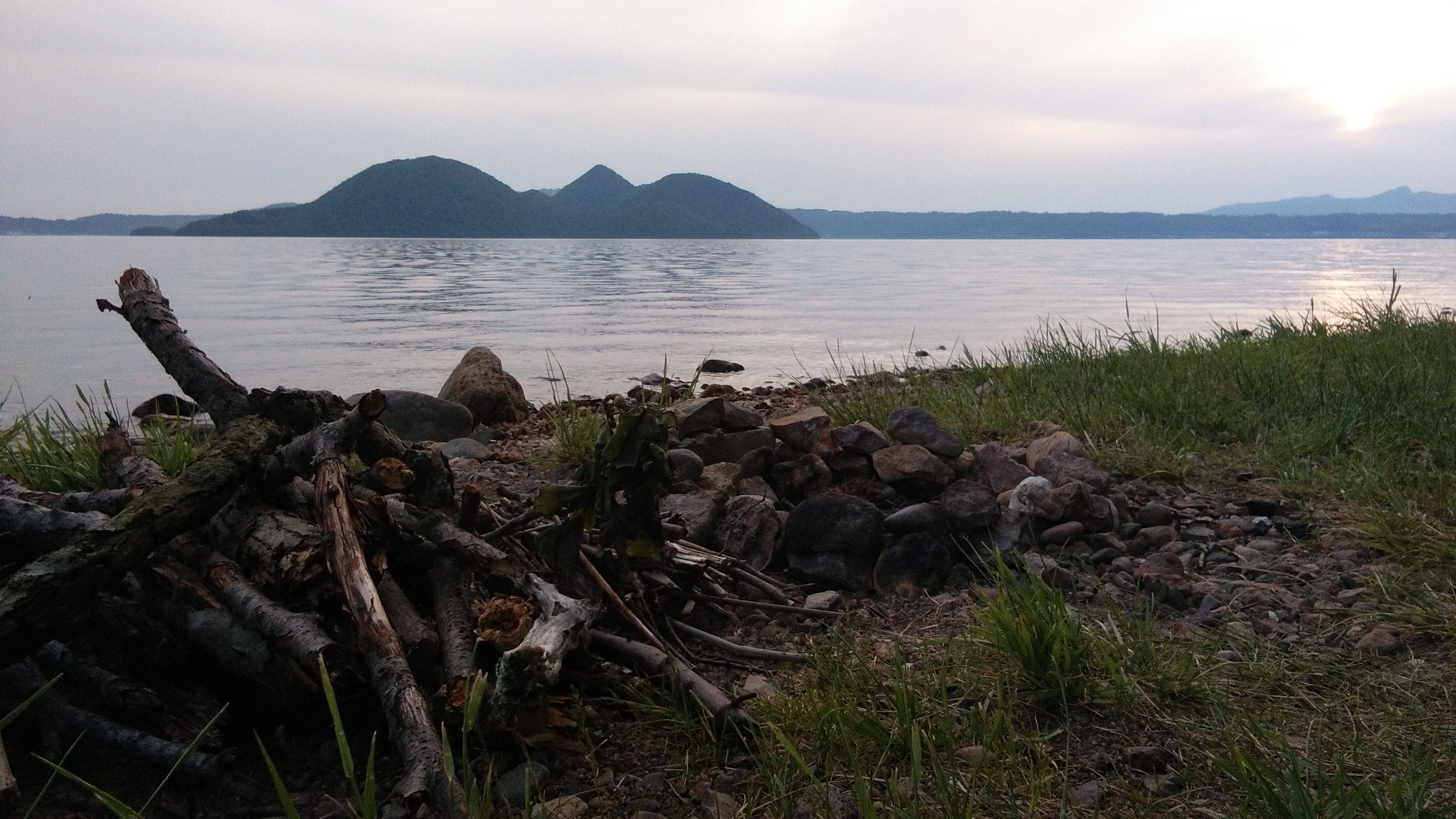 We pass Lake Toya and continue to Lake Shikotsu, where we get invited by our camping neighbors. A very funny and active evening. We eat fish eye and learn a lot about Japanese culture.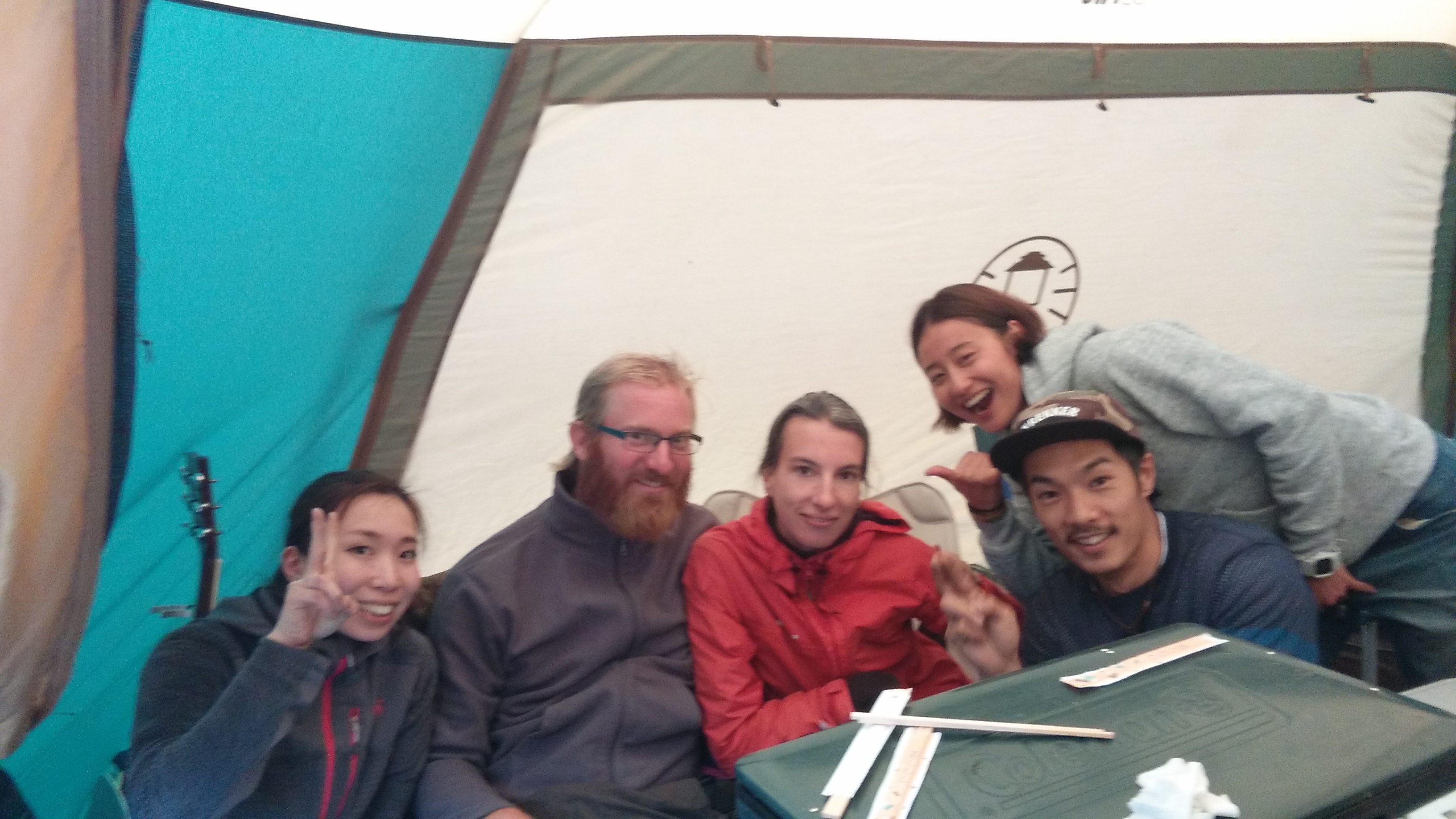 The next day we arrive in Chitose. Just another city. The weather is bad so we stay a night in a hotel. And another one. The weather doesn't start to get better, but one evening we discuss again our plans and the next morning Cora has made a decision. She wants to fly back sooner, just in a few days.
Three days later we sit on the bed. It is 9:30 am. Checkout is at 10. All bags are packed. Only my smartphone is still charging in the socket. It's time to unplug.
We move outside the hotel when suddenly the sun comes out after almost a week of rain. We say good-bye. Cora leaves for the airport and I, well I don't really know. I jump on my bicycle and push the pedals.
Dear Cora!

You are the one taking the lead now. You wrote, that you have landed in Germany, but your soul is still far away and will now – slowly – start to wander back, too. I hope she will take breaks at some intersections and on hilltops. There are still many in front of me. But I am getting faster and something tells me I will eventually catch up.
Thanks for your trust, courage, endurance and ambition. We did something great.

"He stops for one second and he's totally overwhelmed by how big the world is and how small and unimportant he is. And as he turns around, we see his face look to the sky. And he says, very quietly, so that no one can hear him:  Dazlious!"

Linda Freeman – Snow Cake
Der Mann ohne Gefühle
For the last 15 months we have been together almost 24 hours every day. Most of the time even spending the nights on a few square meters together. We only spend one night separated. We had a fight, but looking back it makes sense, that it was this particular night. It was the last night in Germany, close to Passau. In a way we left our familiar home that night and maybe both of us needed some time for ourselves to realize this. After all it was a critical phase, with lots of doubt and confusion.
It hurts, Cora is missing and I know that there will now be times when I get reminded of this again and again. A bit numb and lost in thoughts I head into the mountains. A song starts playing in my head
Ich bin der Mann ohne Gefühle,
und ich reite auf einem kalten Pferd.
Andere haben so viele,
Doch was sind sie wert?

I am the man without feelings
And I ride on a cold horse
Others have so many
But what are they worth

Reinald Grebe und die Kapelle der Versöhnung – Mann ohne Gefühle
Soon I get a flat tire. The first in weeks. I also need to find my own pace now, which doesn't work out well at first. Badly nurtured and exhausted I reach my first camping spot. I expect the first night without Cora to feel very lonely. But I get a message from her: She just landed in Osaka and is now waiting for her flight to Istanbul. Good night. Sleep well.
Turn the page
The next morning I get up early and start to cycle around 7 am. Pushing the pedals helps a lot. Yesterday was an exhausting day, but I felt good. Did something. Something worked. I need some success stories right now, I guess. The road heads straight into the mountains. A song starts playing in my head.
But your thoughts will soon be wandering the way they always do
When you riding sixteen hours with nothing much to do
And you don't feel much like ridin', you just wish the trip was through
Here I am, on the road again
The music stops already half an hour later. Just at the beginning of the pass the chain breaks. It is only the chain lock, though. I quickly replace it.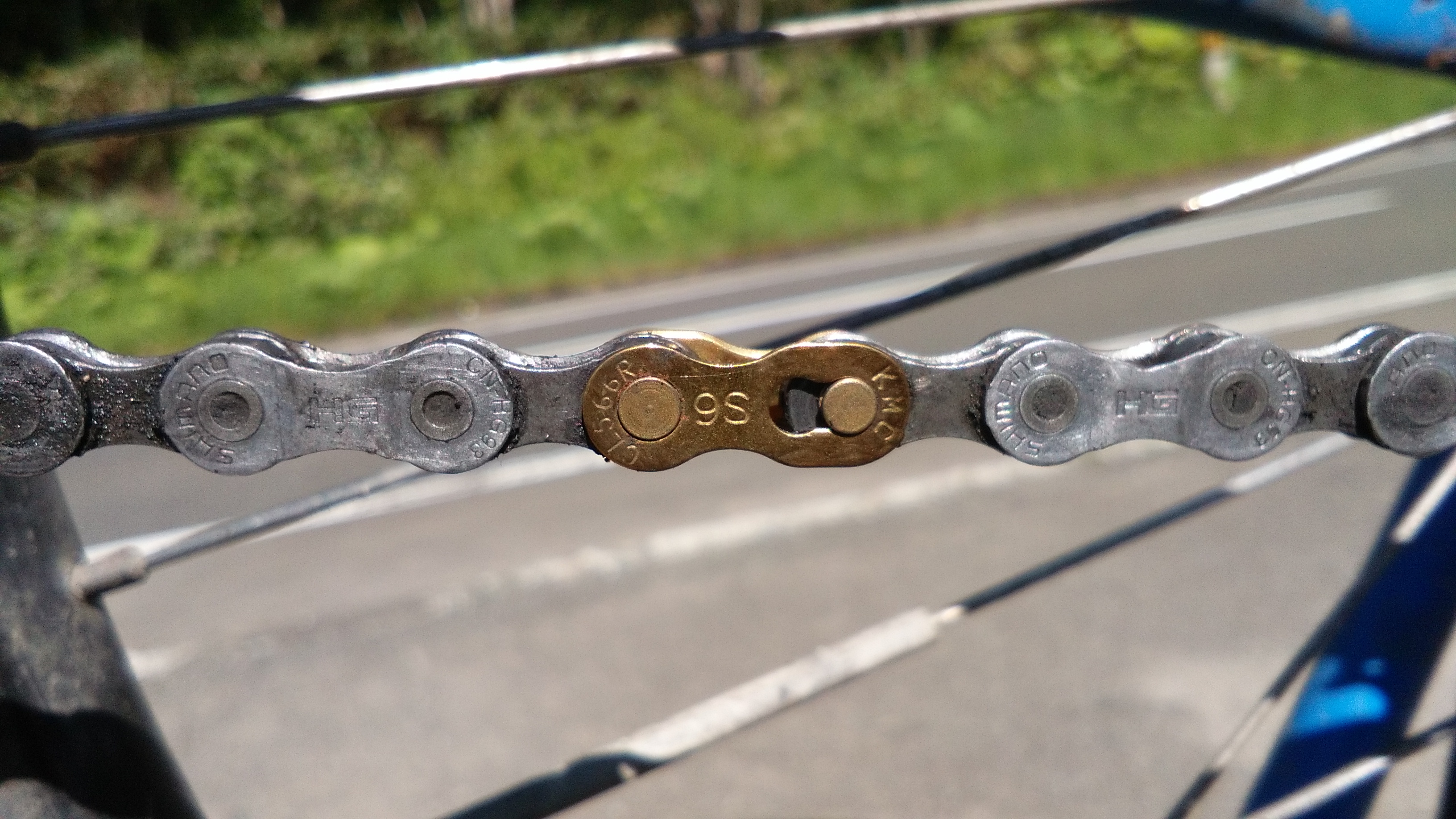 While going downhill on the other side of the pass I hear a loud noise and the bicycle starts to wobble. Another flat tire. No creek around and I only have 500 ml of drinking water. That's bad if you want to find the puncture hole. Luckily the cause is obvious.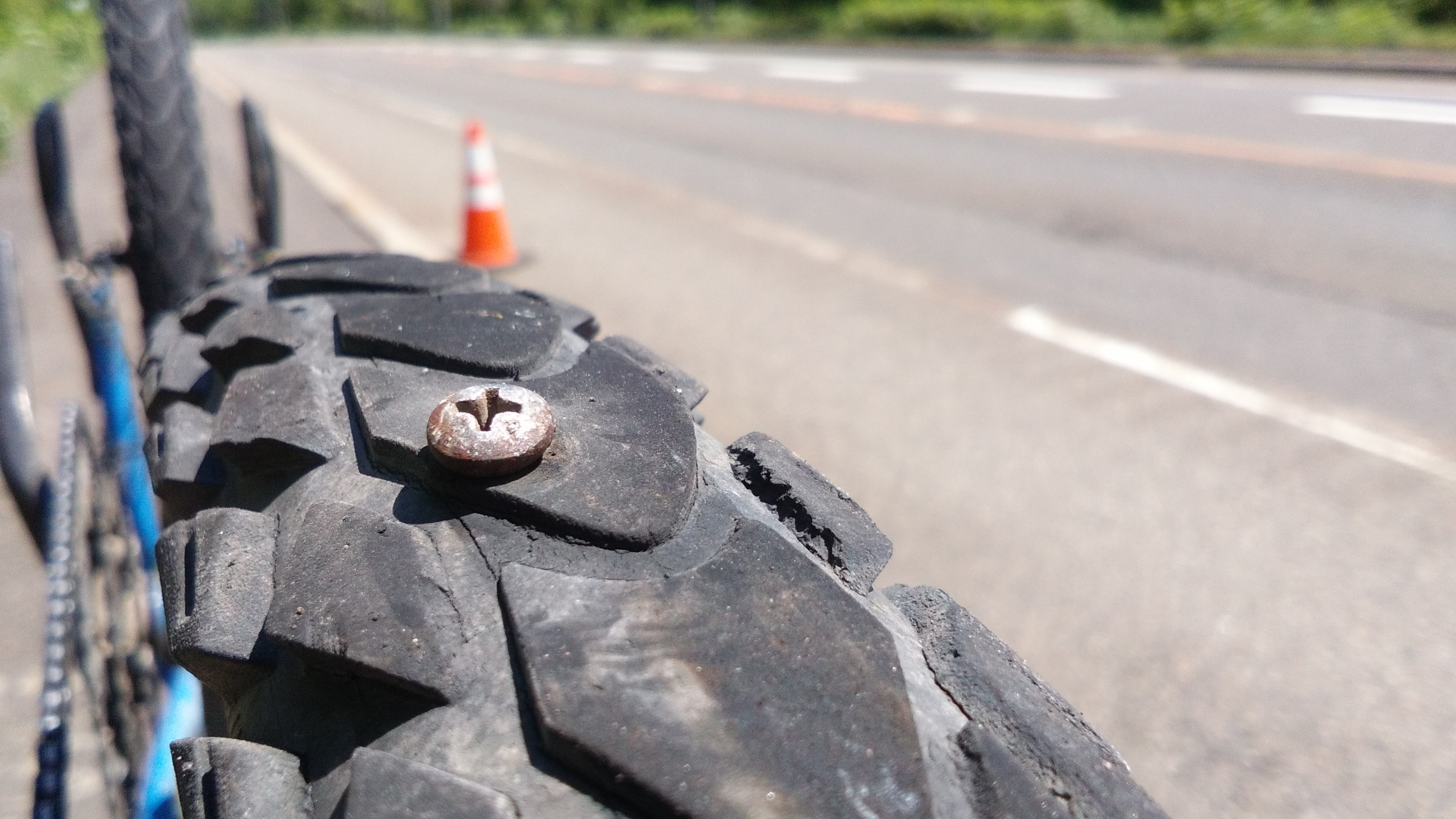 The road I take next ends in the mountains. I have to go back 20 km and finally arrive in Shimizu, where I get something to eat at a convenience store. Now I want to pitch the tent and go to sleep, but hey what's that? Another flat tire. A broken chain and three flat tires in two days with three different causes. I decide to change the tube and tire. Done. I sleep well.
The power of good bye
Again I get up unusually early. Usually Cora was the first to get up. Already at 7 am the tent is packed and the breakfast starts to get digested. I hit the road and feel strong. A song starts playing in my head.
Freedom comes when you learn to let go
Creation comes when you learn to say no
You were my lesson I had to learn
I was your fortress you had to burn
I enter Taisetsu National Park. It is quiet. Not much traffic. A 600 m uphill is in front of me. On top there is a lake. Beautiful. It's not yet noon, but I decide to have lunch here. It's the first time I cook and eat alone on this journey. I also take the chance to wash myself in the lake, because I couldn't find an onsen the last two days.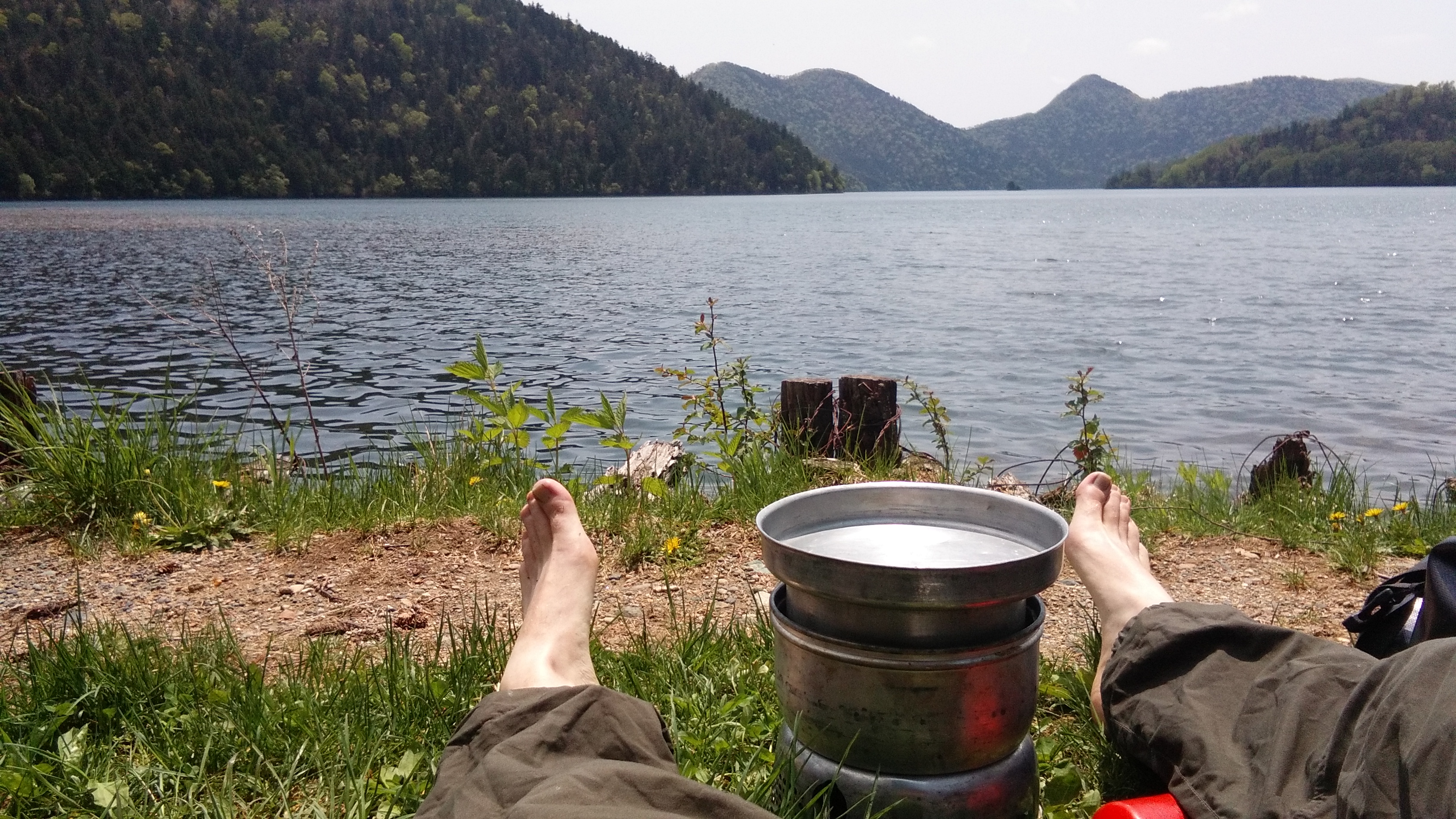 I have never been to Alaska, but I imagine it to be like that. As I continue a fox is running in front of me along the road, then into the bushes. It stops, turns around and looks at me for several minutes before it disappears behind some leaves.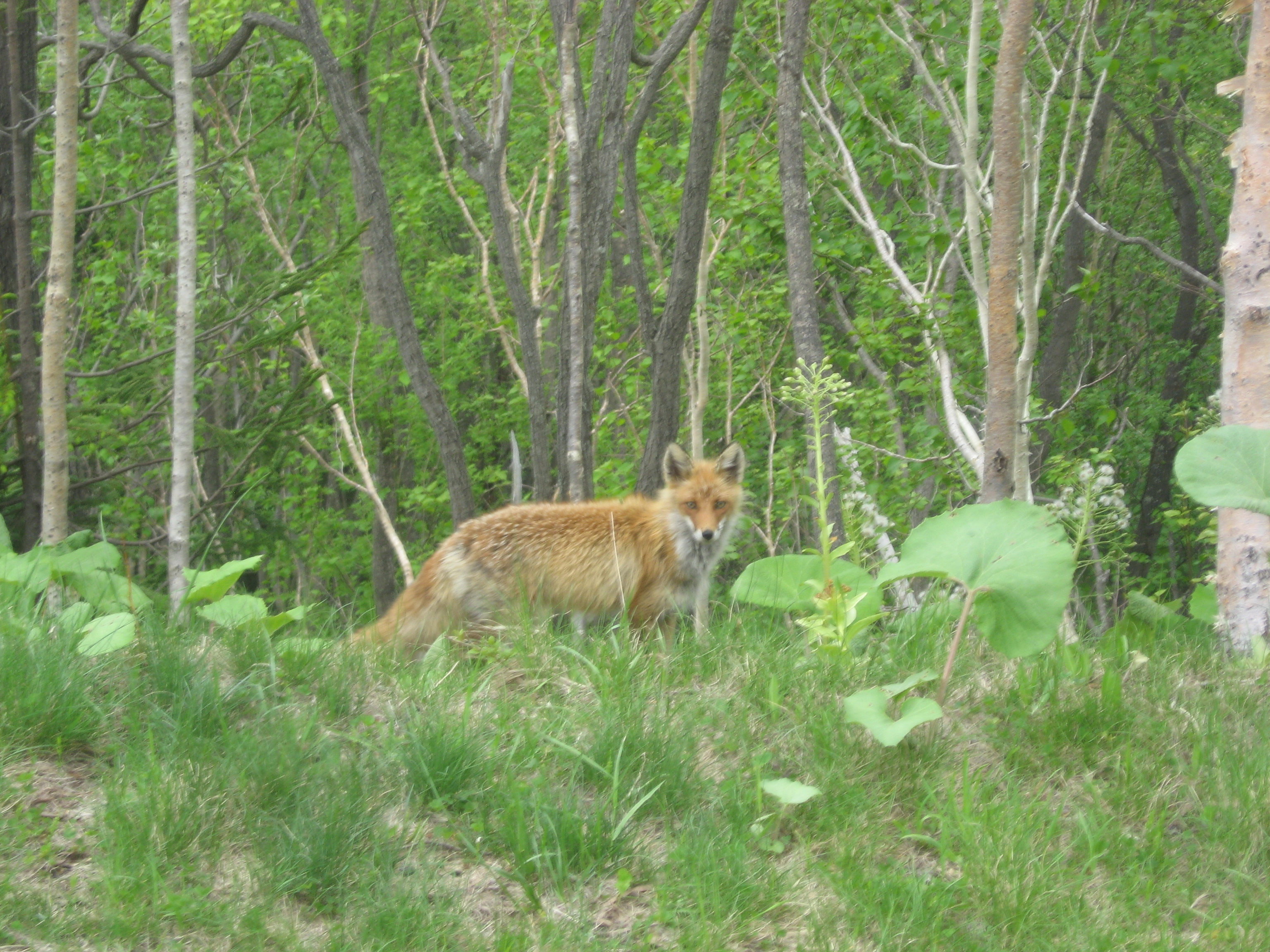 Seconds later a long snake is crossing the road. Actually the first snake I've seen that is still alive after crossing.
I calm down pretty much that day. Before I was lost in thoughts. Slowly the landscape catches my attention again. But Hokkaido is little populated, so I don't have much human interaction. I cycle downhill and arrive in Kamishihoro already at around 2 pm. I go to an onsen and realize that Cora wrote a new blog post – Skyfall.
She had also written some text messages the last couple of days, so I am really happy she is fine and starts to reclaim her new old life.
My mood continues to brighten. Cora wrote I should enjoy myself. I do. I relax the rest of the day. After all my muscles need a break, because I pushed a bit too far the last days, I admit. The town is more or less dead. It seems to be another ski resort off season. The post office is open, though. I get three post cards in the shape of a bear, a fox and a meal in a bowl. Really, email killed the postcard star.
In the evening I pitch the tent in the town park as usual. Soon a police car approaches. An officer steps out. He is angry, his whole body is shaking. He wants to know my nationality. He shouts at me. I am not allowed to pitch the tent here. I politely ask, where I can pitch the tent. He doesn't want to listen and shouts furiously, but also desperately:
"This is Japan National Park. No tent here!"
I ask again. The conversation slowly gets calmer. He finally answers my question. Apparently there is a camp ground not far away. He wants to see my passport. With all the different visa he cannot find the Japanese "sticker". Yes, Japan puts a sticker with a QR code in your passport. I show him and tell him that I traveled a lot. He asks me about my profession. I tell him I am an IT guy. He smiles for the first time.
The Japanese culture seems to be polite and friendly, but honestly I often think that beneath this mask there is something very angry. The point is, when you do not stick to the rules, you are considered a threat. Of course not by everyone. But this guy – after all a police officer working alone in a small village in the mountains – is defined by these rules. I broke them and didn't even feel ashamed. I think that made him mad.
Being an IT guy maybe shows progress, another part of Japanese culture. He suddenly is very polite. He says I should finish my dinner and then come to the police station. I do as told and he escorts me to the camp ground. I tell him I am afraid of bears, because the camp ground is away from the village and I am all alone. He says: No. No bear. But many deer.
Well, thanks, very reassuring. But when I hear a big animal breathe besides my tent in the middle of the night, my cave man brain thinks of a bear and not of a peaceful vegan deer. You wanna know why? Because you Japanese guys put a frightening sign every few kilometers. Look, that's just not a way of communicating with my reasonable brain.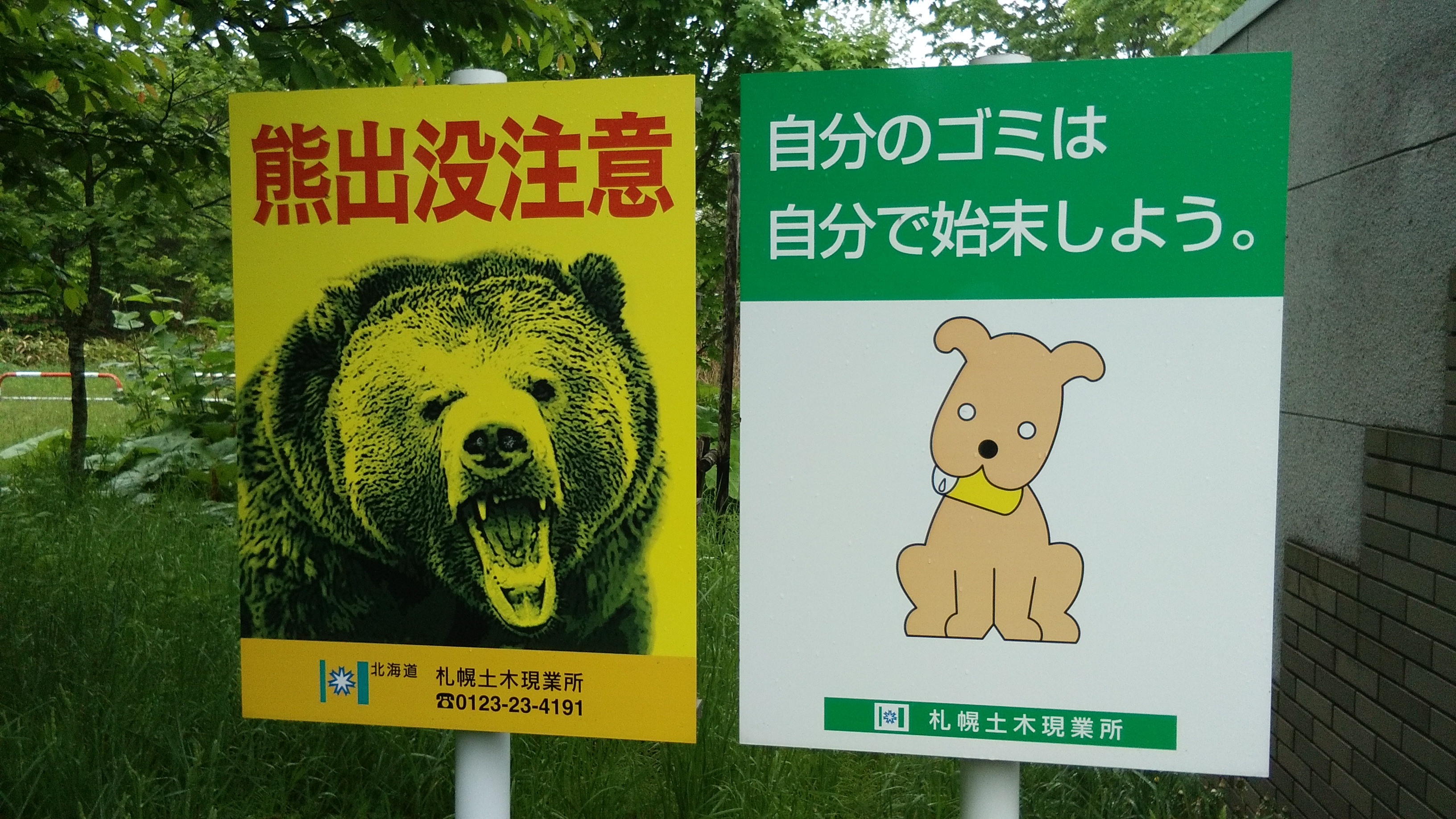 I get the cute-dog-message, too. Homo sapiens brain understands that I have to collect my trash.
While I am busy writing the cave man and bear sign story inside of my head, the police officer smoothly transitioned back into being Japanese. He realizes that my water bottles are both almost empty and tells me to come to the police station to fill them. Alright! You guys surprise me every day.
Drive
The next morning I pass the police office again and smile when I think about the situation yesterday. The office is closed still. Again I am on the road early. Today a long way lays ahead of me.
I think about Cora's blog post and about what everybody else might think. My plan was to make it to Urumqi in China or even to Kyrgyzstan and spend the winter there. Then in spring I wanted to cycle back home to Germany. But I'm not sure any more if I will stick to that plan. I try not to write emails or communicate too much with friends, because – now that I am actually traveling alone – I want to reconsider everything without being influenced by others. A song starts playing in my head
Sometimes I feel the fear of the uncertainty stinging clear
And I can't help but ask myself how much I'll let the fear take the wheel and steer
It's driven me before, and it seems to have a vague
Haunting mass appeal
But lately I'm beginning to find that I should be the one behind the wheel
Whatever tomorrow brings, I'll be there
With open arms and open eyes, yeah
Whatever tomorrow brings, I'll be there, I'll be there
On the way up towards Taisetsu Zan volcano I have plenty of time to think about everything. I only get interrupted by a deer and a fox. Both just a few meters away. The fox comes so close I could touch it. He looks at me. Curious. Not scared at all.
Rabies!!!
Iran will drop a nuclear bomb, the Indians will rape you, Malaria will kill you and animals coming close to you have Rabies. That's a simple view of the world. Luckily it is not true. I take pictures instead.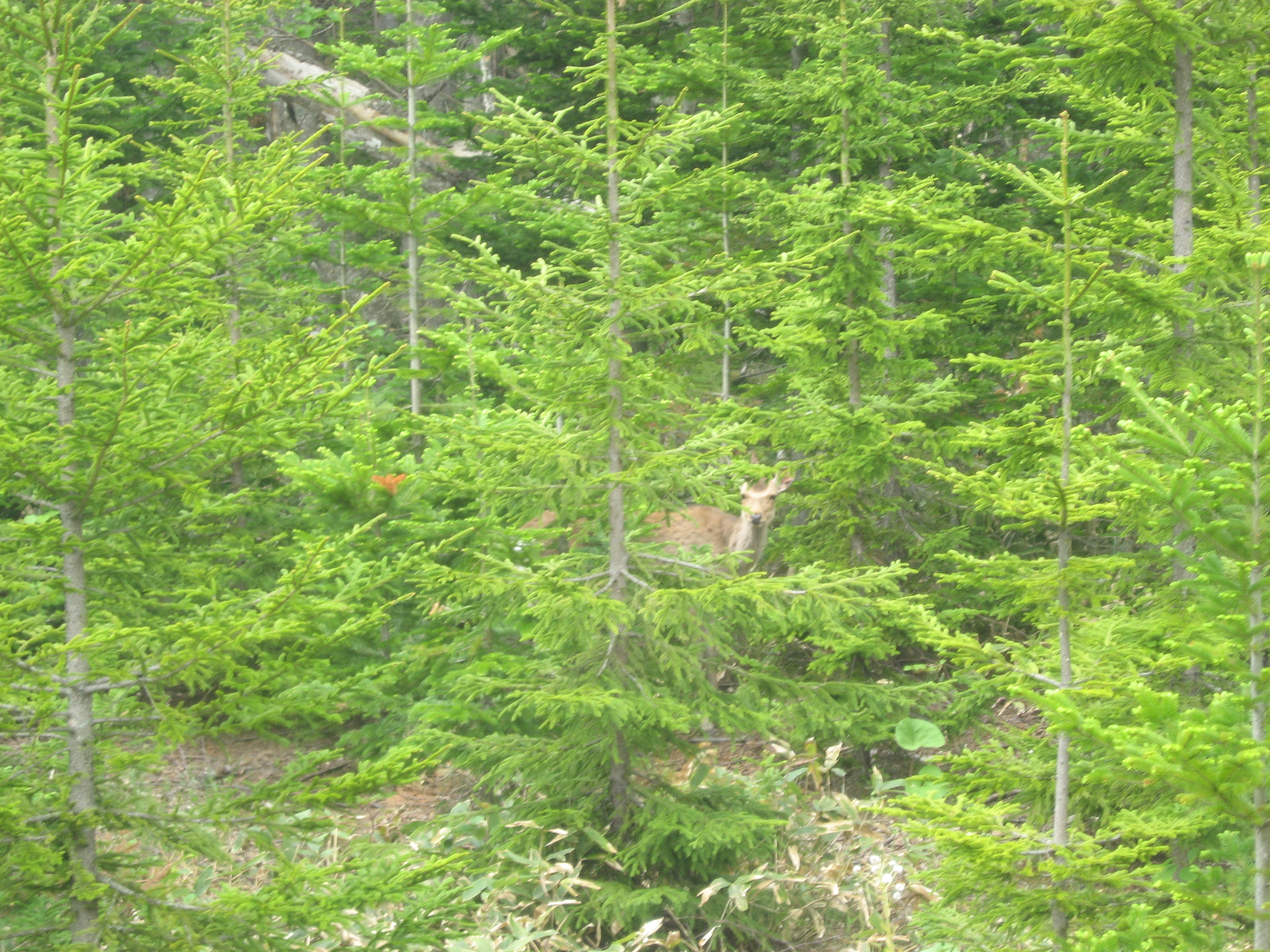 These encounters are special. It feels good to be in touch with a living being. Look, I am here. You are there. Everything is alright.
At the top of the first pass I meet Hitoshi and have a good conversation. He invites me to his home south of Tokyo. That sounds like a very good idea. I'll be in Tokyo maybe in 10 days.
I continue but it soon starts to rain. I should wear my rain clothes, but I don't want to. It is so fresh and I am so warm. The map shows nothing for the next 30 km. But hey, this is Japan. If there is nothing on the map in Tajikistan, that means there is nothing. Or less.
If there is nothing on the map in Japan, that means there are at least three public toilets and some ice cream stalls. You can of course relax at the public toilet, because it has a heated entrance area with a couch and a socket in case you need to charge your phone. If you feel too tired to continue, there will be service staff coming twice a day to clean the toilet and refill the toilet paper. They are happy to give you a lift.
I wait on the couch until the rain stops. No free wifi, though. I see room for improvement.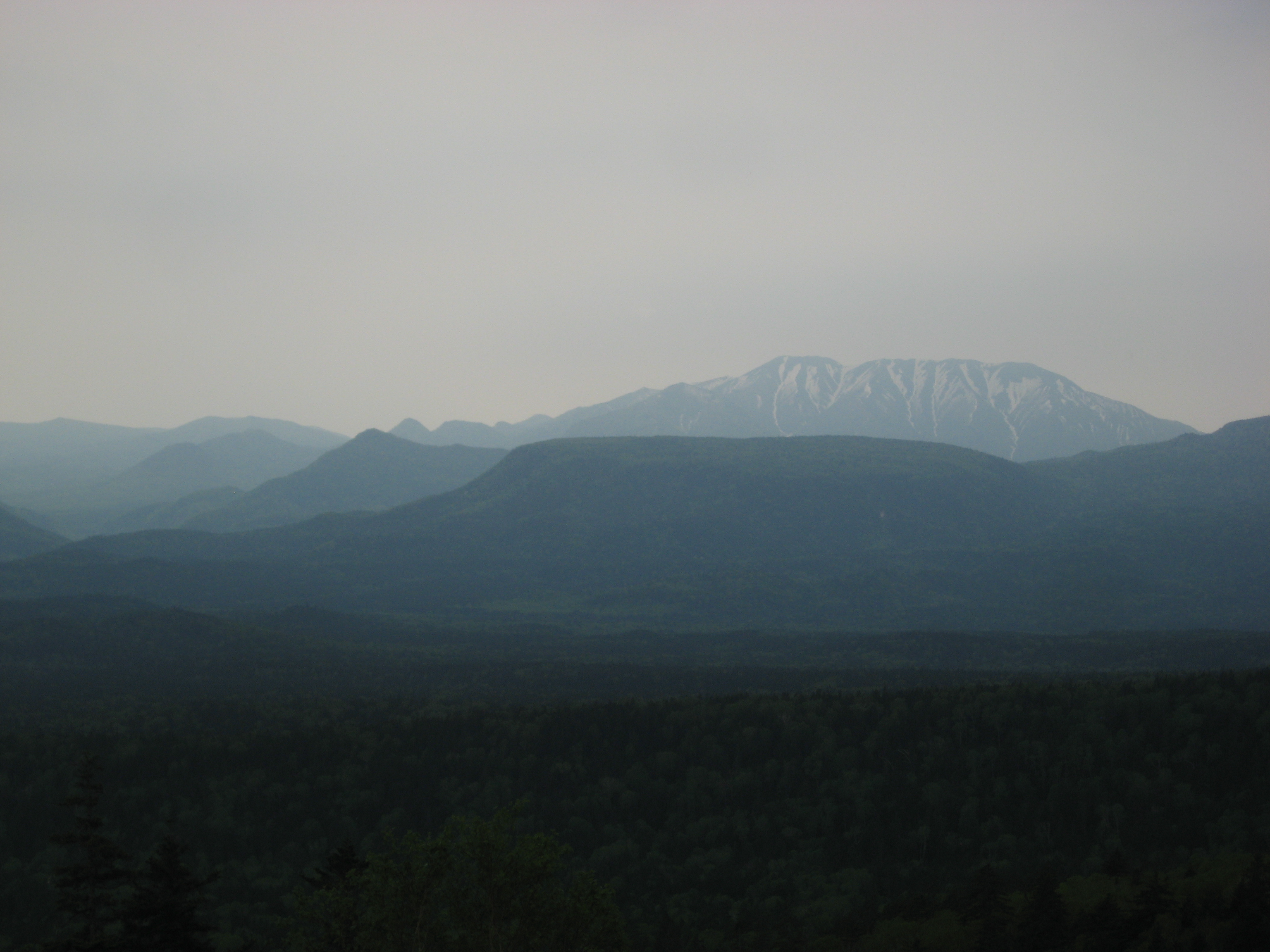 When the rain stops I continue towards the second pass and again find myself thinking about how I want to continue with the whole journey. When people around the world don't know what to do, they look up in the sky.
The Christians then start to pray: "Our father in heaven…"
The Muslims start to pray: "Allahu Akbar…"
The Buddhist of Nepal lose themselves in endless "Om mani pemme hung…"
And they all expect a return value. I'm a software developer. I don't need that. I'm used to void. A song starts playing in my head:
Dieser Junge steht am Rand, und mit nichts in der Hand
Ohne Angst in den Augen
Mit dem Rücken zur Wand
Und dann ruft er alle Superhelden, alle großen Meister
Alle Highlander, alle Krieger
Alle guten Geister
Alle Superfreaks und Auserwählten
Und er ruft mich
Und hat Millionen Legionen hinter sich
I end up in Kitami that day. While sitting in a Lawson writing on this blog post it starts to rain and doesn't stop. I get a hotel room on booking.com and check in. The next morning is still rainy. A long straight road, then I hit the next volcano and have to climb its crater wall, which is roughly a 500 m uphill. It gets very windy and cold. In the dense fog I can hardly see 100 m. Some deer and a fox cross the street. I expect a bear any minute. But I am so calm, I would probably stop and take a picture of it. However, no bear appears.
After having lunch in the panorama restaurant I cycle downhill into the crater. It soon starts to get warm and I cross countless little creeks. I feel like in a wok pan. There is this huge lake, that's the curry. It gets vaporized and creates this dense fog in higher elevations and the creeks are running down the crater wall like drops of condensed water run down the wall of a wok pan.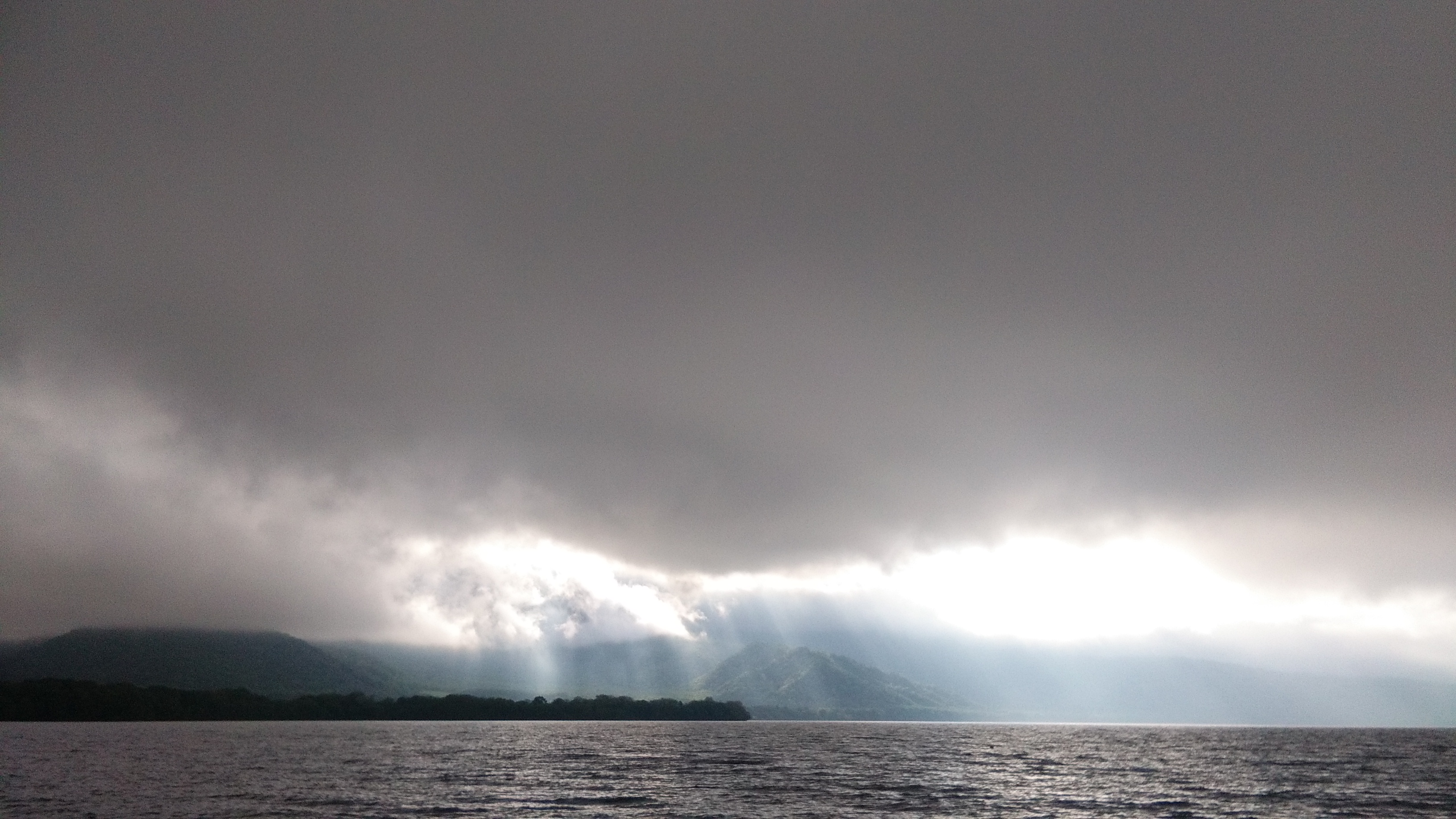 Still I am cold, but there is a nice outside onsen. Actually my favorite one so far. It is just meters from the crater lake, so you can swap between hot and cold water. When I am done with the onsen I meet Bertrand, a french guy, who is also a long term cyclist. We pitch our tents on the nearby camp ground, then go back to the onsen.
The next morning again onsen. We cycle for 15 km, then there is another onsen. We visit the active parts of the volcano, where boiling water and sulfuric steam is coming out of mother earth.
In the evening we already say good-bye. Bertrand is going the other direction. I cycle further towards Shiretoko and pitch the tent just behind another onsen building. I have wifi inside the tent and clean as a newborn I go to bed.
You live you learn, you love you learn
You cry you learn, you lose you learn
You bleed you learn, you scream you learn
When I wake up things are suddenly clear. I have collected enough information and thoroughly thought about my options. I know how I will continue to travel. I have a final plan. There will be obstacles, but I think it is doable. I also have a plan B and C, just in case.
I set off for Shiretoko. On the way I have lunch break, when a hungry fox joins me.
While I have lunch, sun comes out. It is still windy and cold and I continue along the coast. A song starts playing in my head.
I can see clearly now the rain is gone

I can see all obstacles in my way

Gone are the dark clouds that had me blind

It's gonna be a bright (bright), bright (bright)

Sun shiny day
Shiretoko is a peninsula in the east of Hokkaido and close to Russia. After Cora left I wasn't sure if I am in the mood to cycle all the way through Hokkaido. But I am happy I did. When we reached the Pacific Ocean in Vietnam I wrote we have reached the end of the world. That wasn't true. The end of the world is here. Like on a different planet. Boiling water, sulfuric steams, volcanic lakes and huge volcanoes everywhere. Something is going on here. The earth is changing. The Mariana Trench is close. I can spot a huge volcano on a neighboring island belonging to Russia. It is amazing. The wind is strong and cold.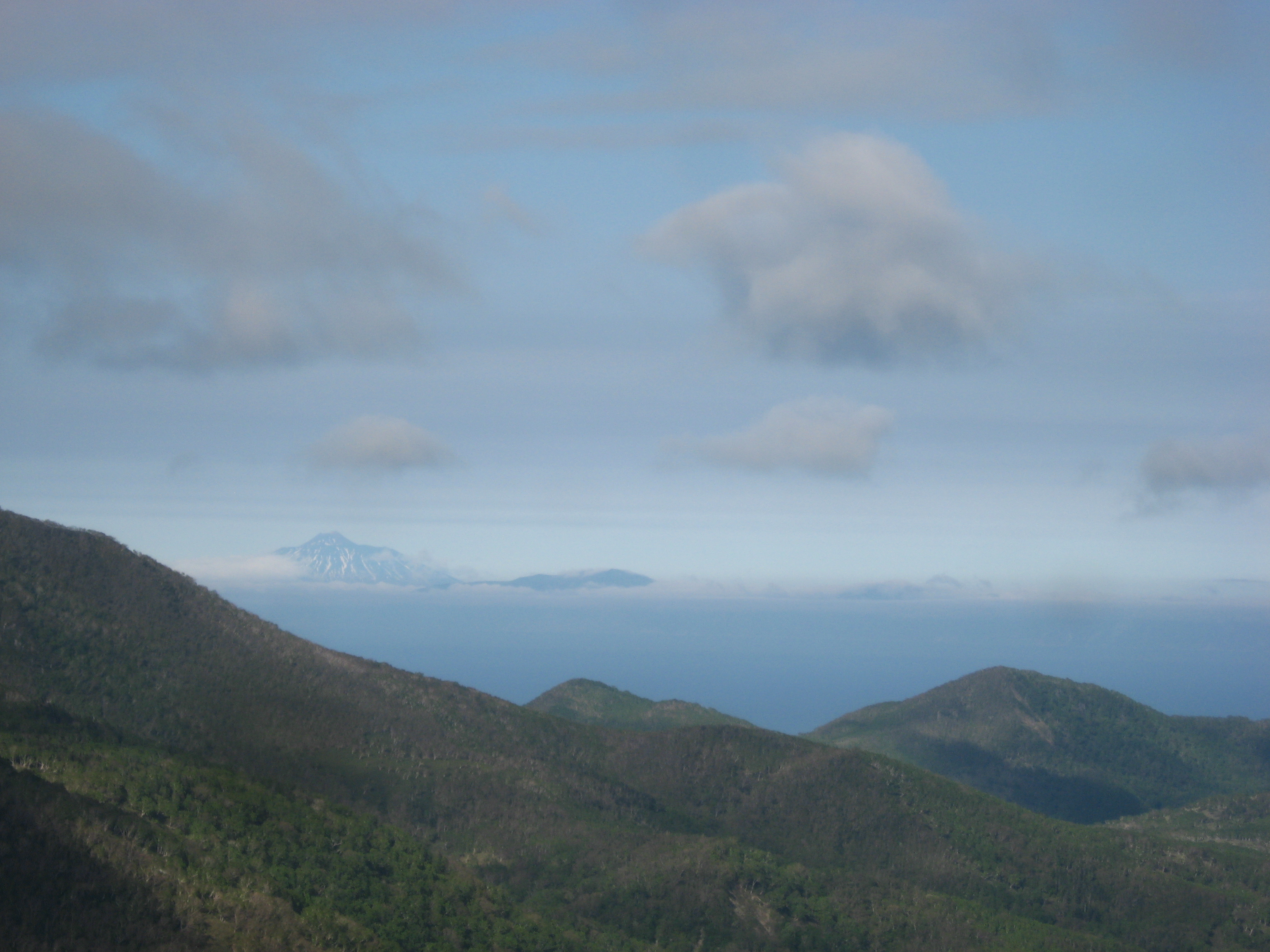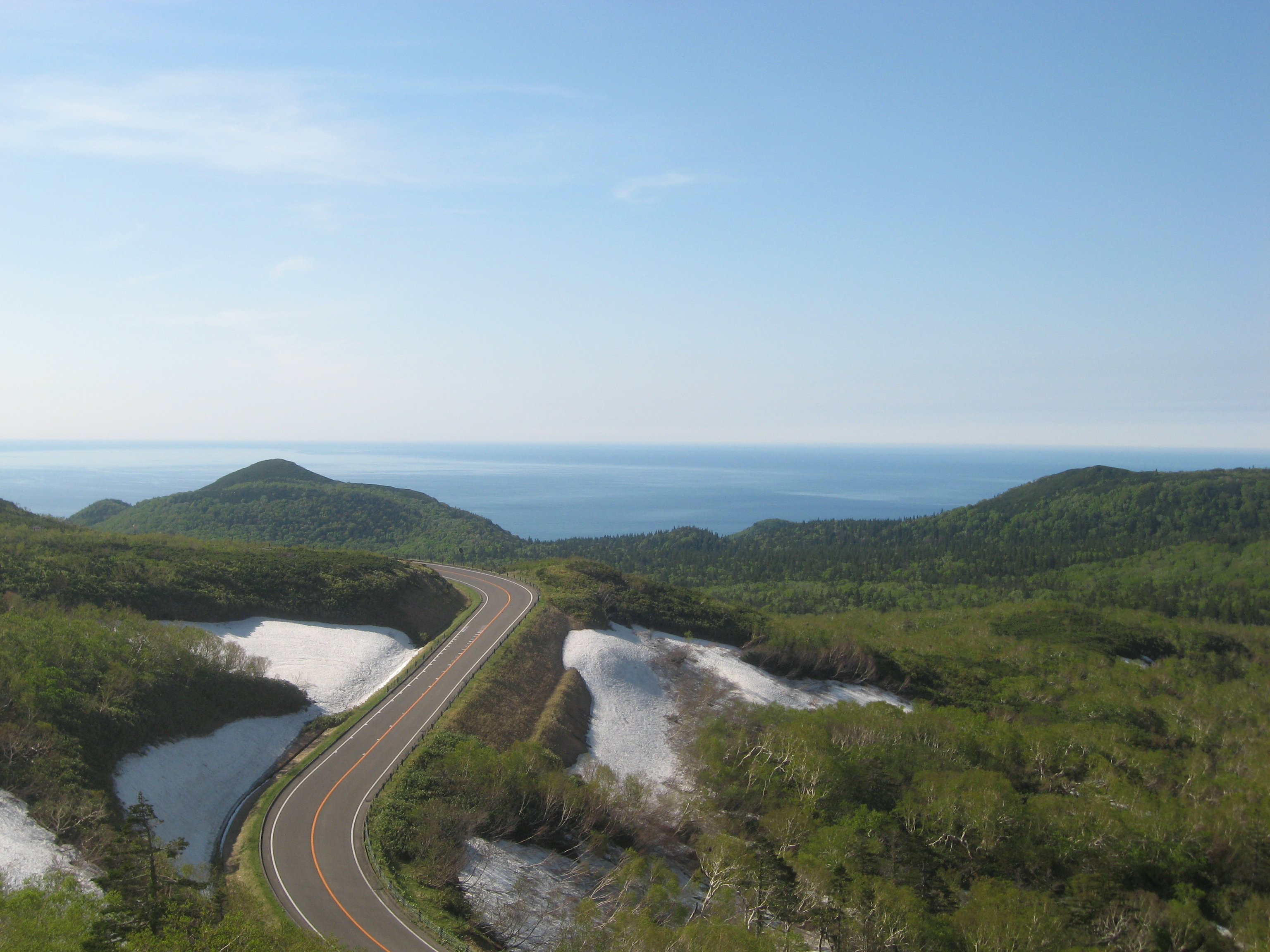 On the way down from the pass I stop for another onsen. The hottest so far. Above 45°C. Insane. Old men are sitting in it like they are drinking a Guiness in an Irish pub. The Japanese etiquette seem not to be valid here. Like in Iran, where women take off their hijab above 4000 m altitude. Above 45°C in a Japanese onsen everything is pointless. These guys are really relaxed.
I arrive again on sea level and find a Seicomart. It could be just another convenience store, but it isn't. Sitting there drinking a coke I am a bit sad and thinking about Cora. I reached the turning point of this journey. The Seicomart is the eastern most point I will probably ever be. I am 8810 km away from Mannheim as the crow flies. No matter what direction I go from now on I'll always head home. It is another critical phase of this journey. Like when you climb a mountain and then you stand on top and see, that you are pretty high up and it is an even more difficult way back down. Maybe Cora knew this was coming.
Lost in thoughts I cycle another 20km and pitch the tent. The tent pole breaks. That's the third time within two weeks. After 10 years in use the aluminium is weak. I need to get new tent poles in Tokyo, because the new pole segments Exped has sent us are already in use.
The next day is rainy. When I reach Shibetsu I am soaking wet. At the police station I ask for the bus terminal. The police officer's wife is taking me to the terminal. She and two other guys help me prepare the bicycle for the bus.
When the bus leaves these guys are standing outside waving good-bye like we are old friends. I like the Japanese, they make you feel good. The bus arrives in Kushiro, where I finally take a train to Chitose. I arrive at 11pm at night and reassemble the bicycle. It is raining, so I just pitch the tent a hundred meters away from the airport. The next morning is still rainy. Finally I arrive in Tomakomai, again soaking wet. I wash my laundry, go to the onsen, wash myself. At 6:45 pm the ferry leaves for Oarai. That's close to Tokyo.
The ferry is slowly leaving the harbor. Hokkaido lays behind me. The blog post is almost finished. I figured out a new plan for the rest of my journey. It feels good.
My quantum of solace is the juke box inside of me. A song starts playing in my head…
I wanna take you away
Let's escape into the music, DJ let it play
I just can't refuse it
Like the way you do this
Keep on rockin' to it
Please don't stop the, please don't stop the music
With the song playing I will now go on deck and enjoy the fresh air. I'll have a drink later.
Perhaps a Martini.
Shaken, not stirred.