I already had one of the best Beijing Ducks you can have, because my room mate needed to get rid of his last 500 Yuan before flying back to France, so he invited me to a high class restaurant to have some Beijing Duck. Thanks William! And I had visited the Tiananmen Square and other sights. However, I wasn't ready to leave Beijing yet.
I get up early and cycle to the Temple of Heaven, which is especially nice in the morning hours, when hundreds of Chinese exercise there in groups and repeat sentences of the instructor like a choir. Others play badminton or foot bag. Some just dance.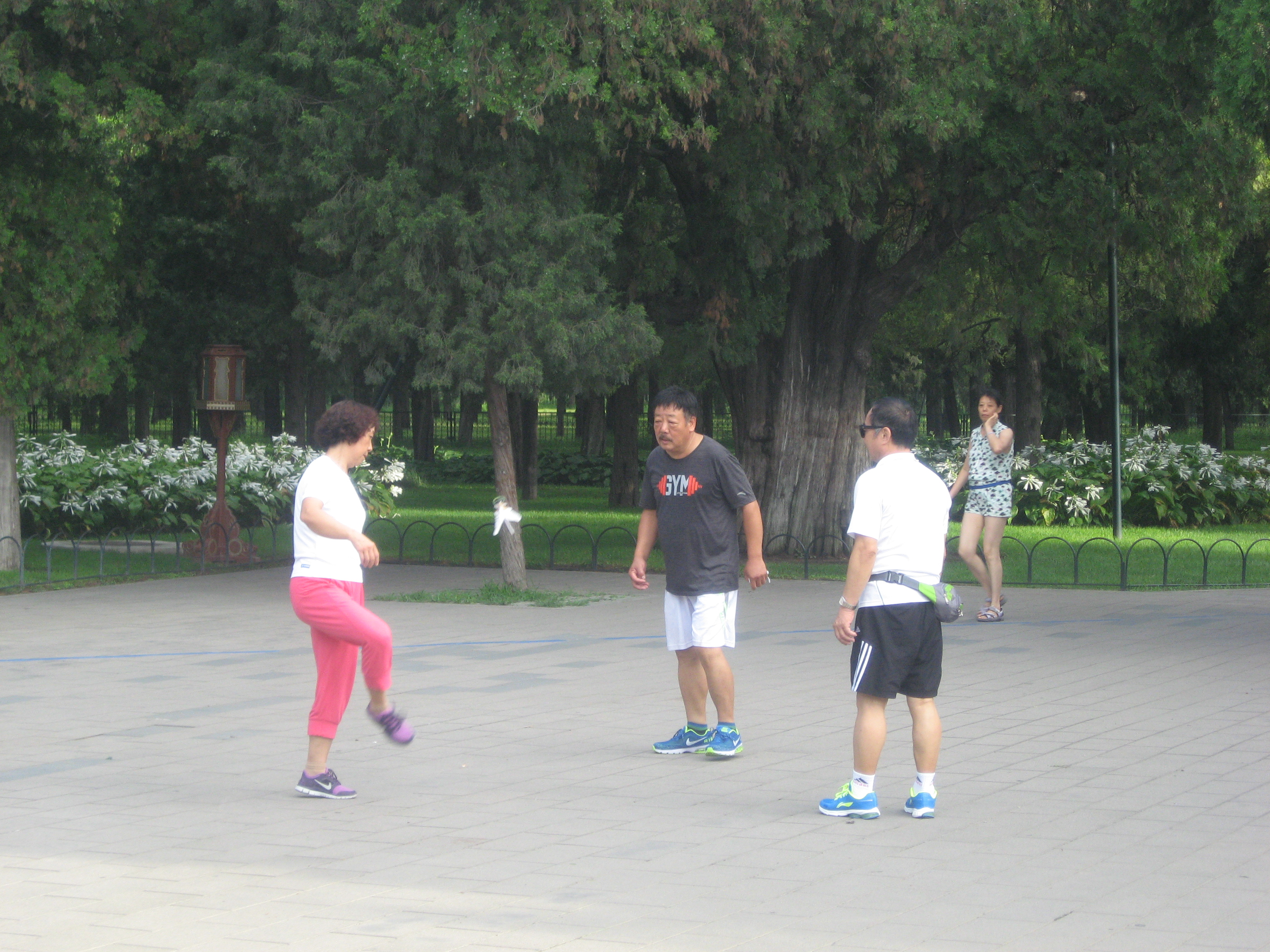 It's peaceful here, even though it is already getting crowded. The temple itself opens soon and tourists are already gathering. I head to the Forbidden City quickly, so I don't miss to get a ticket again.
Crowded like the day before thousands of tourists try to sneak into the Forbidden City. It lost a bit of its "forbidden", if you ask me. Anyway, all the people somehow fit in. Maybe because 99,9% of them are Chinese anyway and therefore it just looks like an old, but very crowded Chinese city. I can hardly spot a European tourist.
I wander around pretty long, because it is absolutely stunning. So many details and such an incredible garden. It's well worth a visit.
But now it's time for me to leave Beijing and I admit I already get a bit nervous by thinking about it. There is something in front of me and I don't know what to expect.
I cycle to the train station, because I want to skip 50 km of city traffic. That way I will also make 100 km today, because it is already noon. However, they don't let me take the bicycle on the train. Once again I push the pedals.
The weather forecast predicted one week of sunshine and a strong wind from the north. Not what I was hoping for. 700 km in 8 days is no problem usually, but these are tough conditions.
Beijing soon disappears and I head towards the mountains. I come close to the most famous part of the Great Wall, which is fully restored. But all the buses passing me….I decide to take another, more scenic route with less traffic. It gets a little cooler in the mountains and I try to make more than 100 km each day. There is no wind. Not yet. So I seize the day.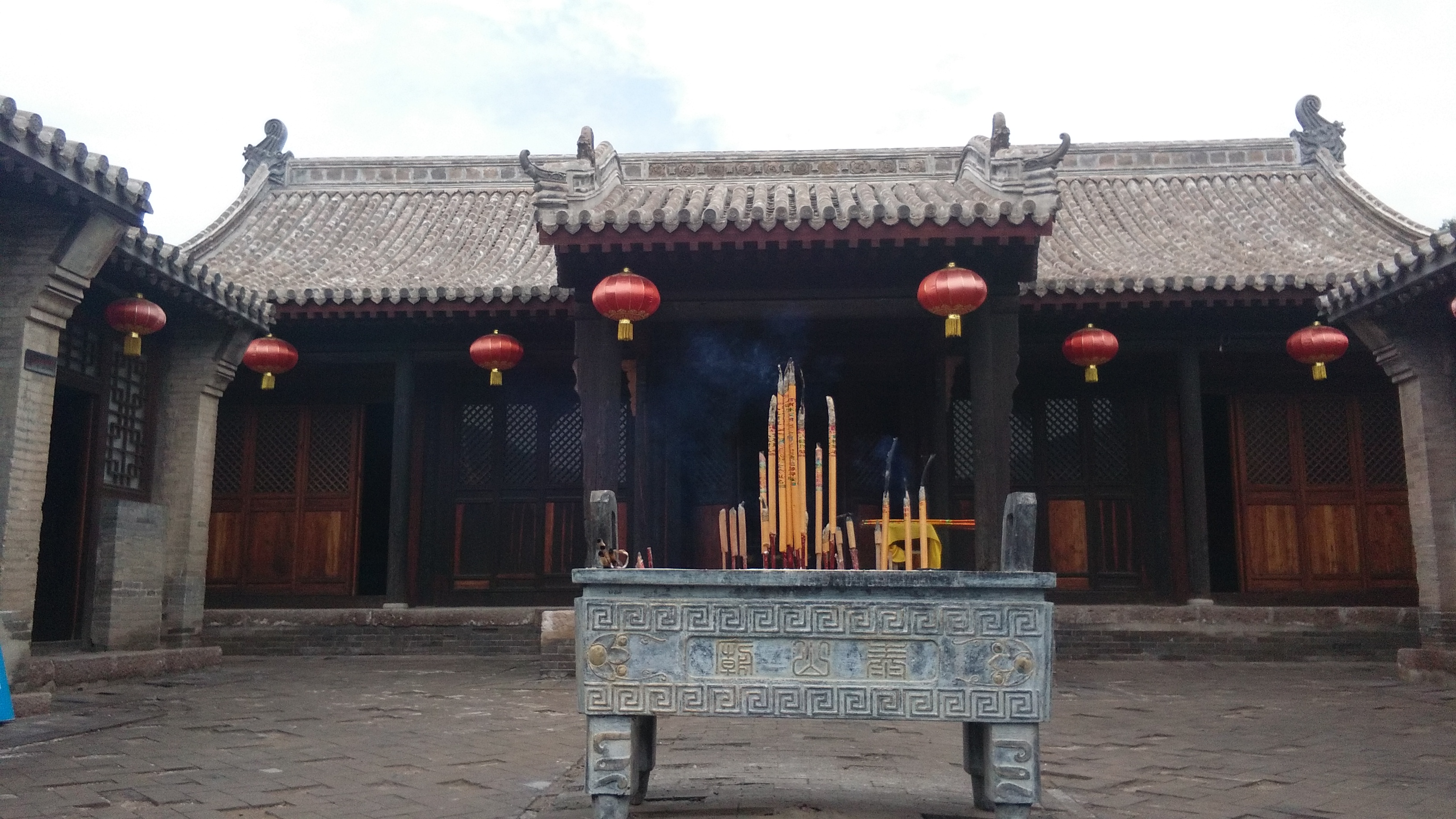 After Zhangjiakouit there is a 800m uphill. I'm still surrounded by green trees and creeks. I reach the top at around 1400m, but there is no downhill waiting for me this time. I reached the edge of a world famous plateau.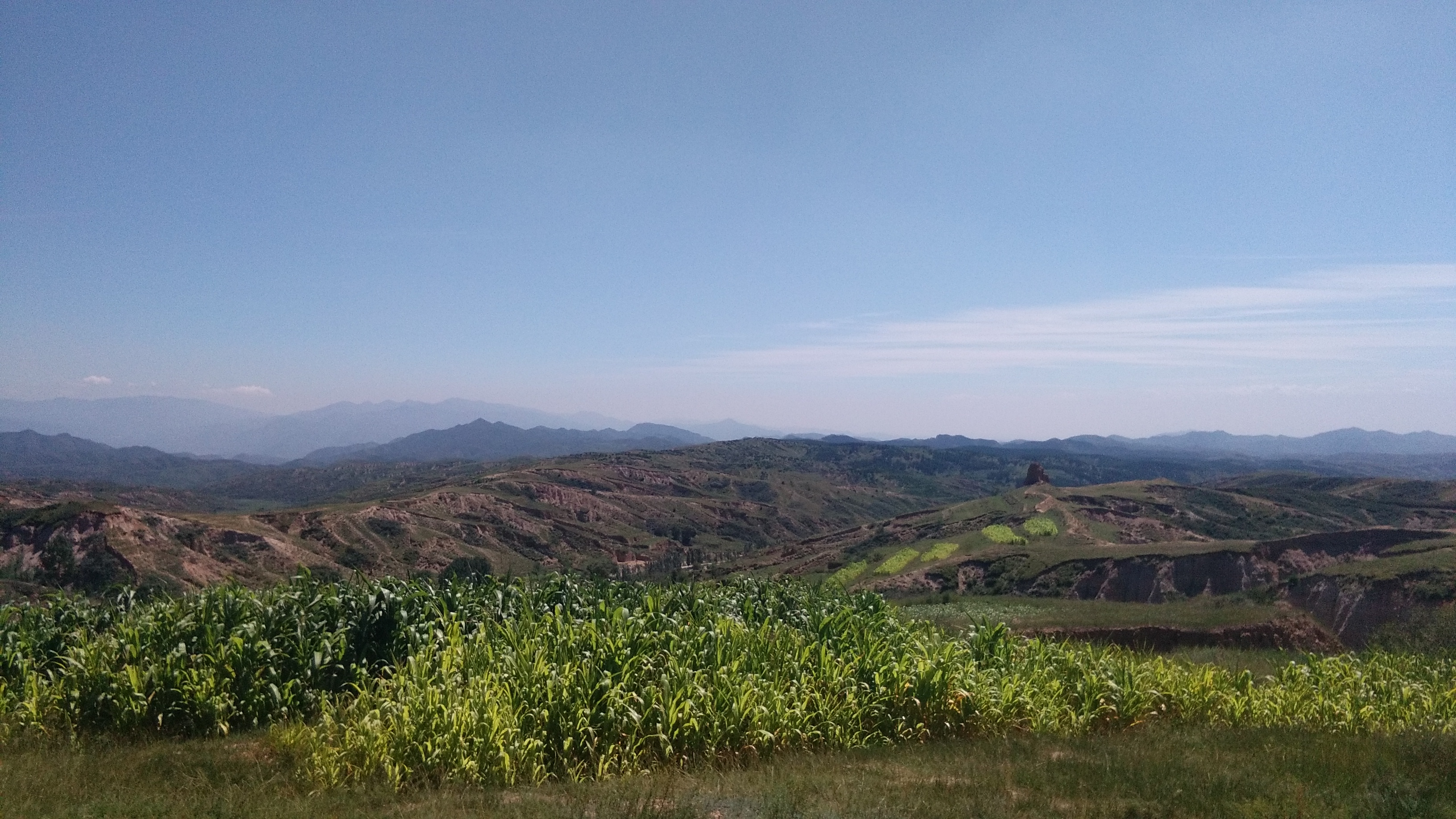 It is noticeably getting dryer. There are less trees, even though China sticks to its "Green Wall" policy and still plants a tree on each side of the road every few meters. I pitch the tent between a few trees. The ground is sandy, most of the surrounding land is agricultural.
The next day the trees are getting smaller and soon disappear. The grass gets shorter and rather yellowish. When the sun is in the right angle the grass is shimmering in silver tones. It looks nice. But often there is no grass at all. It's great for cross golfing, if you're into that. Short grass, some bunkers. The desert jerboas even dig some holes.
I soon enter the Inner Mongolia Autonomous Region, a part of China with a high number of Mongolian inhabitants. From now on all road signs are also in Mongolian. I like the Mongolian writing, it is very special, almost like from another planet.
I set a new record that day: 193 km in one day. There was still no wind, so I am happy I am now only 150 km away from the border and still have 4 days left on the visa. That should be enough, no matter what.
I pitch the tent somewhere, after cycling for endless kilometers through nowhere.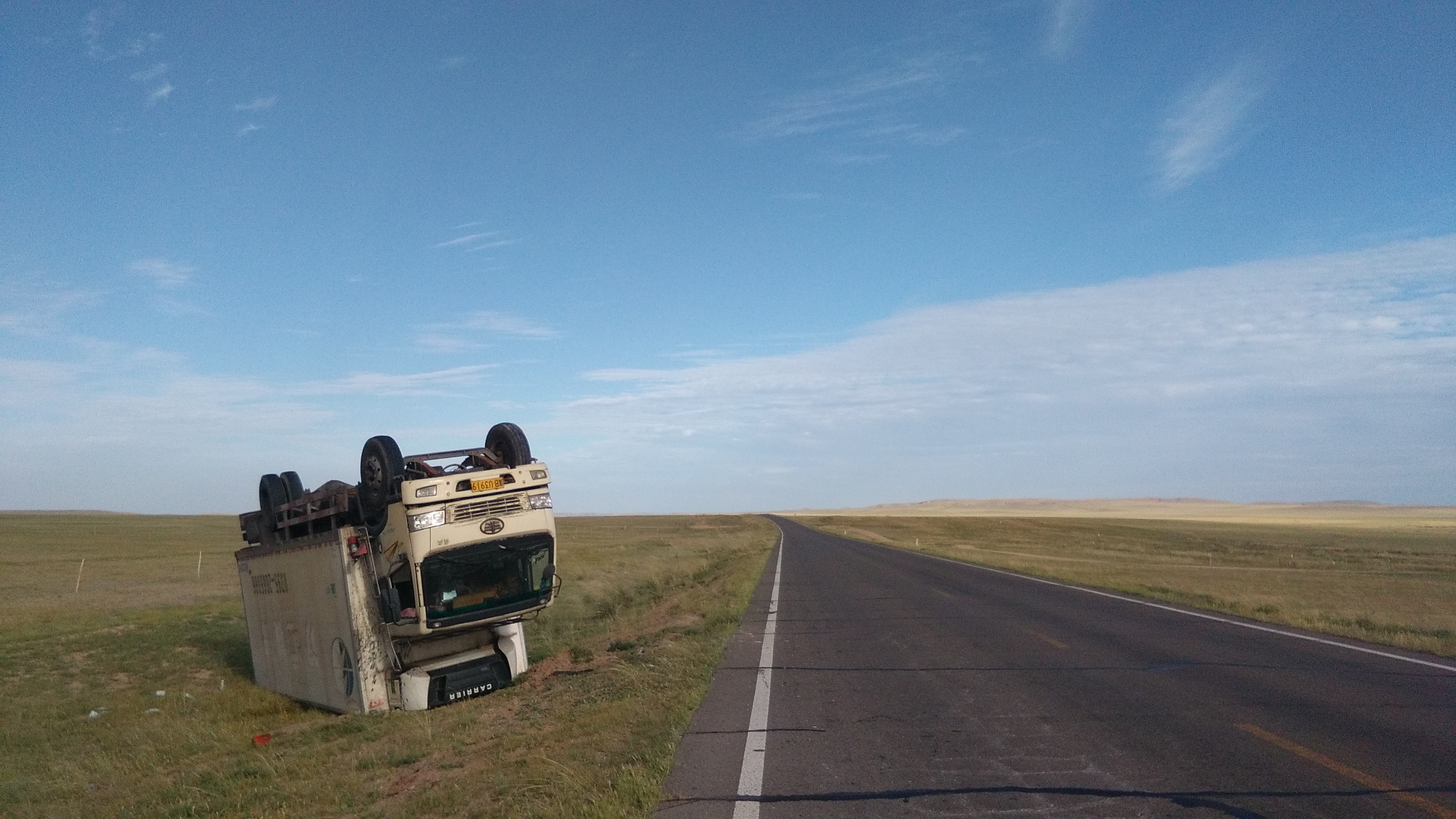 (In the video I am surprised, that there is actually a mobile network connection, since I cannot see an antenna anywhere near.)
I continue to Saihan Tal in the morning and have some sort of a brunch there. My map shows only one so called "point of interest" for all of Saihan Tal. I give it a try.
From there I have to cycle the last 115 km on the highway. A bit more traffic, but the worst part is that now the head wind sets in.
The Guru

After traveling for so long you get patient. You endure heat and cold, rain and dust, long uphills, days on endless washboard roads and lack of oxygen. But the worst enemy of a cyclist is head wind. It is like running up an escalator that goes down. Even Usain Bolt wouldn't do that. It is just a waste of energy. You can wait of course, but you never know, when it will stop. You can push through it just to realize the next day wind has changed and a day of cycling is now work for three hours.

Never before have I found myself cursing and screaming on my bicycle more often than here. You can curse and scream, because there's nobody to give a damn. But in the end, that doesn't help. After all, you have to become a Guru. You have to accept. You have to stop fighting and you have to endure. It is painful, I can tell you. 110 km going 15 km/h while pushing with all the power you have. Knowing that without the wind you would go 30 km/h right now without much effort. Yeah, it's painful. And now imagine the escalator situation again and add two guys left and right of you blowing air into your ears all day long. Because wind not only pushes you back, it is also a constant and loud noise.

So I more or less meditate myself through the wind and try to distract me with some thoughts. I think about exactly this info-box "The Guru" and realize something: You remember when I tried to find a better word for the poor? I think I found it. It's a Guru. Because a Guru is just poor, but accepted that. And I am not talking about the Gurus on TV doing some weird gymnastics in front of a few hundred people. It's not like that. Anyway, I hereby demand of the Delhi Metro to add a new sign: "For Gurus and financially challenged"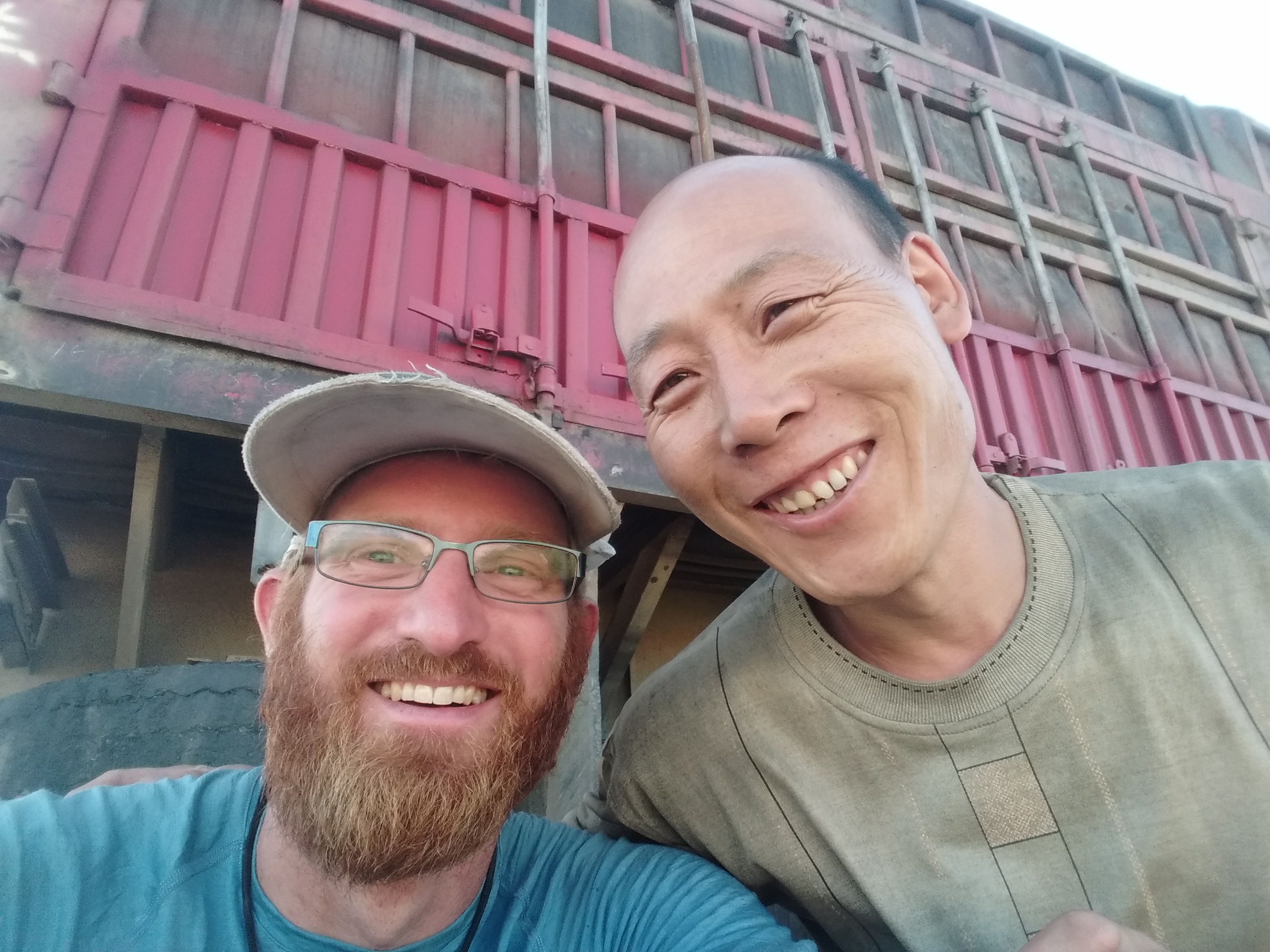 And in fact I work my way through the wind and reach Erenhot, the border town, the same day. The last kilometers there are big metal Dinosaurs left and right of the road. Maybe a hundred altogether and several meters high each. Some million years ago the region looked different. Dinosaurs were walking around here. Their descendants are only some small lizards and snakes usually sticking to the road.
Maybe they get some revenge sometimes, when another car hits the city gate of Erenhot.
I take a shower. After all, that was the main reason to make it all the way to Erenhot. I also eat in a Mongolian restaurant, which is surprisingly elegant. Mongols seem to like meat with more meat and potatoes. I agree, that's great.
The next day I want to cross to Mongolia. It's nasty. You are not allowed to cycle the three kilometers in between the two borders. Some guys offer a ride for 500 Yuan. That's around 80 Euro. I refuse and wait two hours to hitch a ride. No chance. I get them down to 150 Yuan. Still too much. A bus arrives, they want 100 Yuan. Alright. The bus moves 150m and crosses the first gate and then I have to get off, still inside China. 13 Euro for 150m bus ride. Now what? It's chaos. Many people are standing around. I tell a border guard that I was told the bus would cross the border. She doesn't listen, just tells me to take a car. Yeah, how do I know, which one? It's not like they have some fancy signs for the tourists.
I find a Mongol woman who seems to carry people from China to Mongolia and back. She wants 50 Yuan to take me to Mongolia. Alright, it already took me three hours to get here and I am stuck, because I cannot leave this area any more. I agree. I load all my stuff on her car, she tells me to go through the passport check. I leave. She wants to drive back into China. I stop her and ask her, where she is going. She tells me she will come back and wait on the other side.
I get very nervous. I cross the border, but all my stuff is in a car going back to China. For 10 minutes I think I did the final mistake and will just never see any of my stuff again. Then she appears on the other side of the building. What a relief! She just picked up some more passengers in China. We head to the Mongolian border control. After another two hours she finally takes me out of the border area. We arrive at a parking place. 20 guys are surrounding the car. I have no idea, what's going on, but I don't feel comfortable. I get my stuff together. She asks for the money. Price has changed: 80 Yuan. I remind her she said 50. She asks the guys: "What's the normal price?". They say: "80". Well then, I don't want to argue.
180 Yuan. That's around 24 Euro for 3 km. Suddenly our driver in Turkmenistan feels like a cheap ride.
China, I really liked you, but saying "hello" by looking through my underwear and saying "good-bye" by letting criminals take money from tourists in front of dozens of police officers and border guards leaves a very bad taste. Both Chinese border crossings were by far the worst on this journey. There is room for improvement.
It bothers me quite some time. But immediately after the crossing I meet Kris and Adela, two Polish cyclists, already traveling for 6 years. I haven't met any cyclists during my time in Korea and China. They now want to cross into China. We have lunch. They are vegetarians and probably won't miss the Mongolian food too much.
I calm down again and get some useful advice from them. And I start to focus on what's in front of me.
China was modern for me in many ways and apart from the border crossings I didn't meet a single dude. But here on the edge of this huge country it seems like some dinosaurs still have survived until today.