All our bags are packed we are ready to go. Checked in and now waiting for boarding. We will soon leave the ex-Soviet era and won't speak Russian any time soon. We have left the last dudes behind us, too.
Departure time is at 10:25 am.
Bye bye Central Asia. We will certainly miss you. W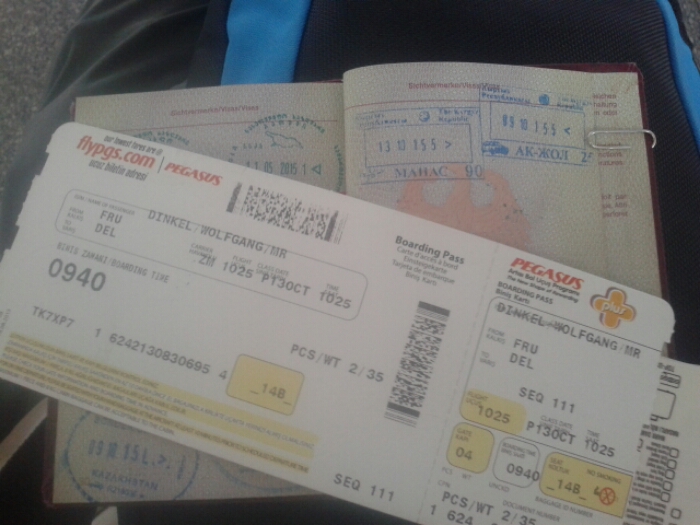 We are leaving on a jet plane don't know when we'll be back again.