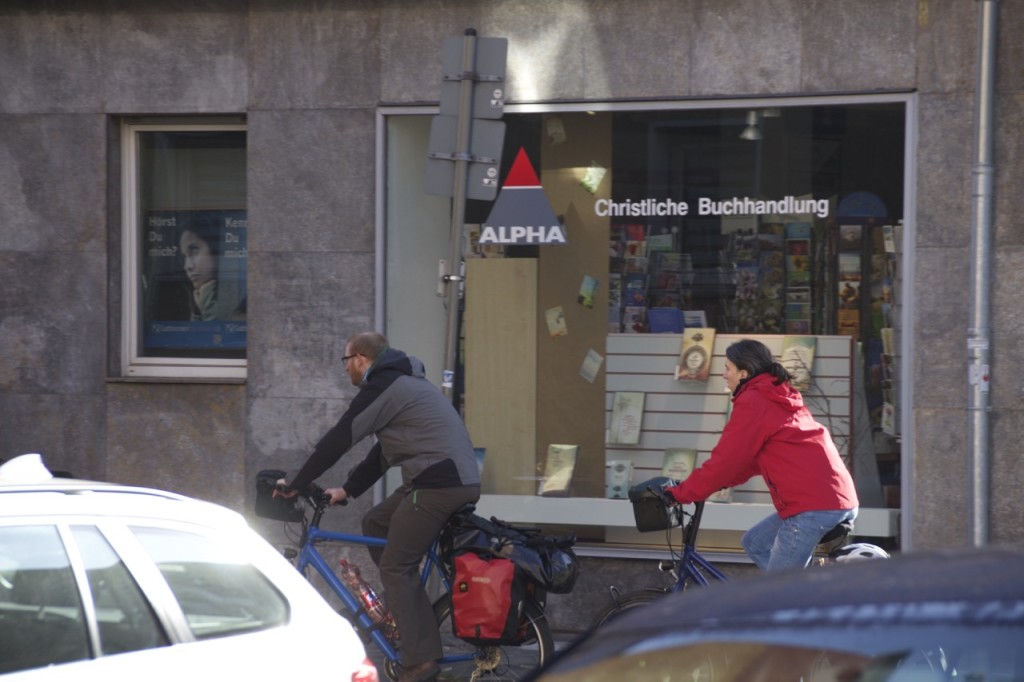 Finally it starts. It is still a litte cold outside, but the sun is shining and promises warmer days soon.
First we have to leave city traffic to make it to the cycling route along the river Neckar. If you only know the route from Mannheim to Heilbronn from a train ride, you should definitely try the cycle route.
Und wir fahr'n auch über Wasser, wenn da Brücken sind
Ey der Typ hat ne Meise aber Rückenwind.
Wir betreten neue Wege, die wir noch nicht hatten
Ich nehm euch mit 'n Stück in meinem Windschatten

And we also cross water as long as there are bridges
Ey this guy is insane, but has tail wind
We are taking new roads we didn't take before
I take you with me for a while in my slipstream

Thomas D. – Rückenwind (tail wind)
Thomas D – Rückenwind from
We pass countless castles along the Neckar river up to Heilbronn. The first day we make it to Eberbach and pitch the tent shortly after on a little grass field just at the riverbank.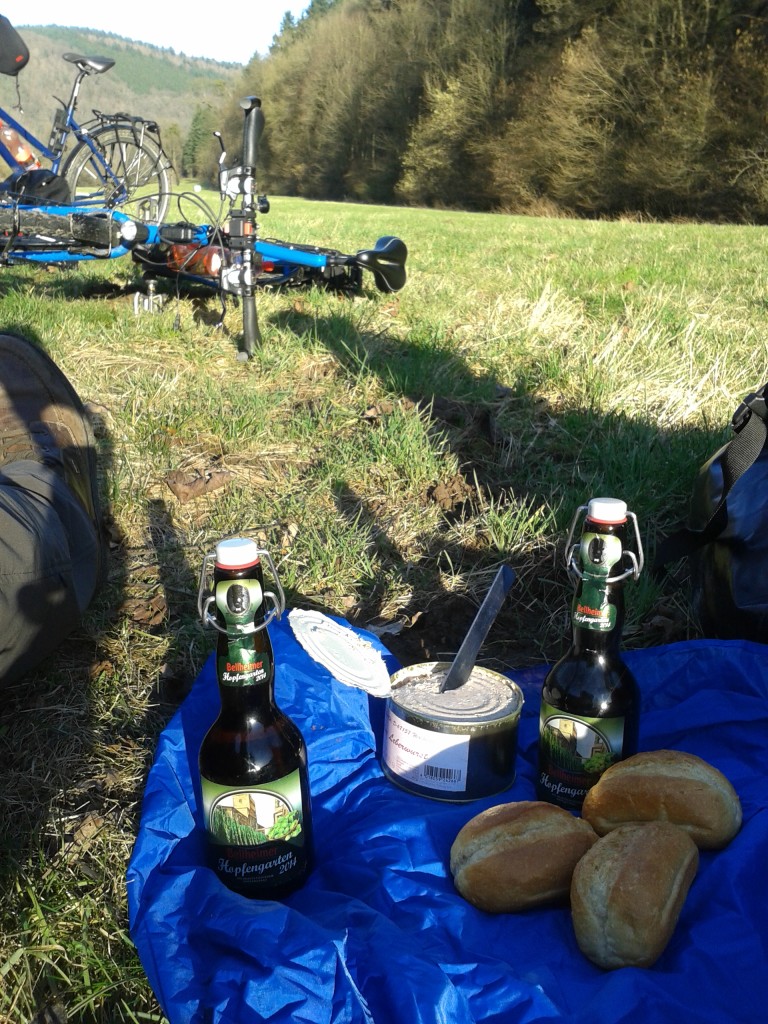 The second day we continue early towards Heilbronn, where we already arrvive at 1:30pm. But after climbing up to where my mother lives, we are happy we are done for today.
After a day of rest we continue towards Stuttgart.
To avoid cycling along the meandering river for 80km, we decide to take a shortcut through the vineyards. That way we already arrive in Stuttgart in the afternoon, where we have a good time with Esra and Martin – and a night with their cat.
The next day we visit the little garden we have in Stuttgart and put some flower seeds in the ground (thanks Judith for the seeds). Let's see how they look like when we return.
Then we approach the Schwäbisch Alb. After a short but rad climb in the evening and a freezing downhill we finally arrive in Bad Urach shortly after sunset.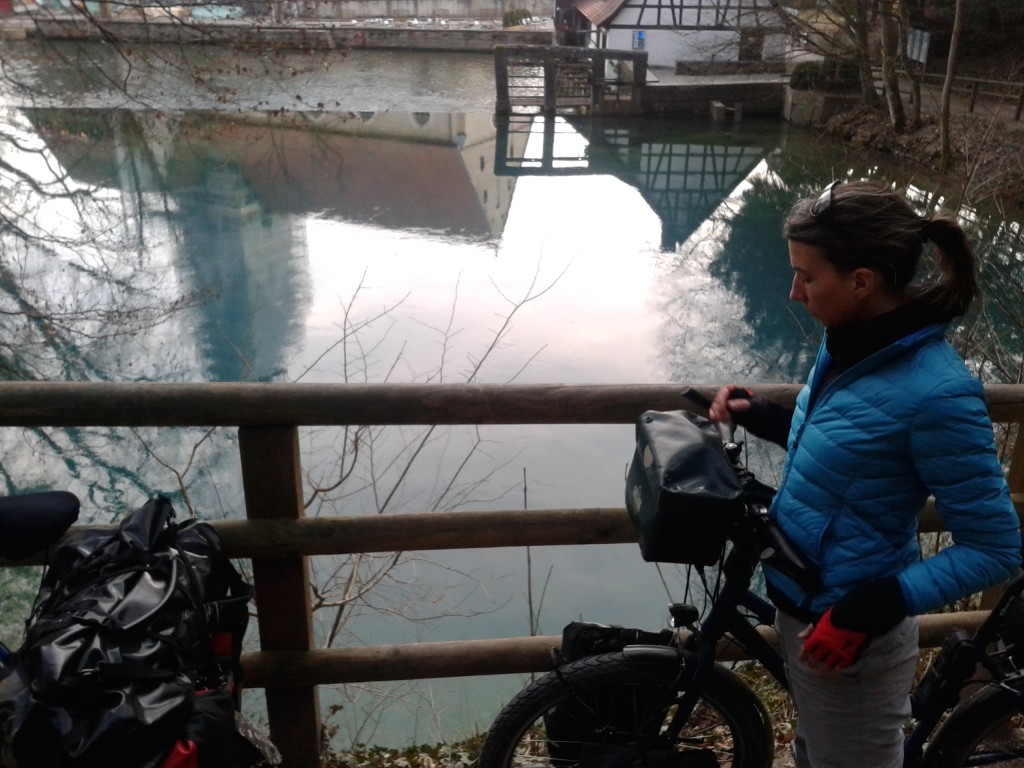 From there we continue on top of the Schwäbisch Alb and follow the Schmiechen valley to Ulm. So far this was the most beautiful part of this still young journey. In Ulm we meet Annette and Serge, former flat mates of me, and have a few beer before we fall asleep in Serge's little home cinema.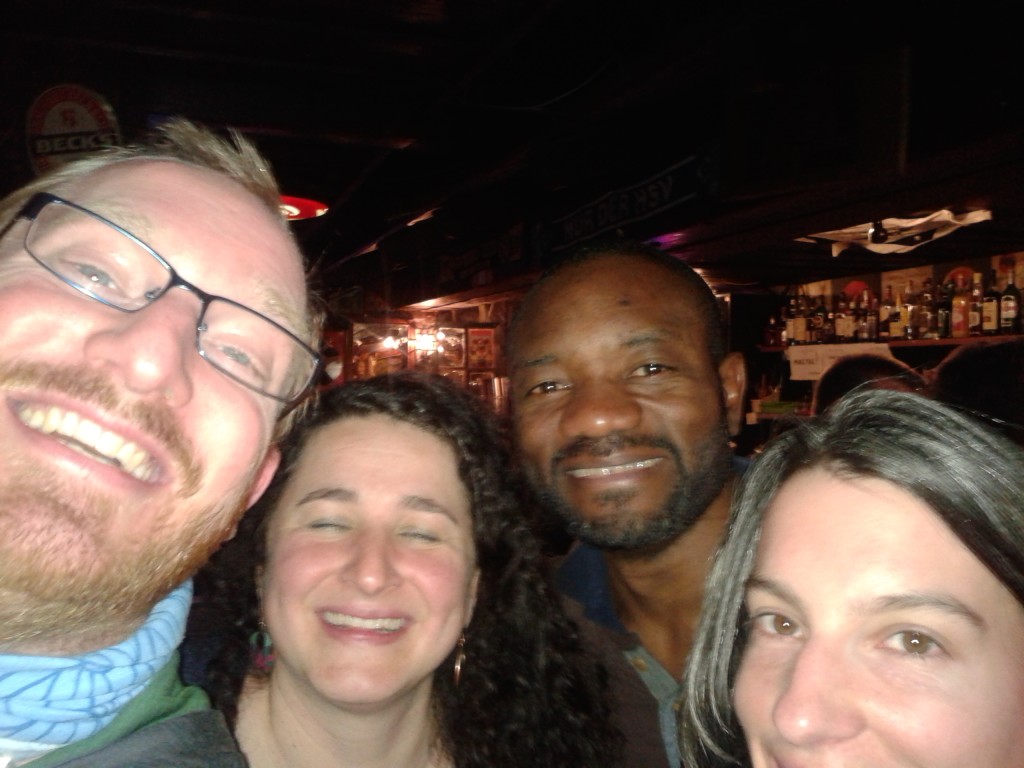 Today we both are a little tired, but let's see how far we make it.
BUT: We reached the Danube river. From here it should be going only downhill up to the Black Sea.
Some impressions from Ulm. Enjoy!